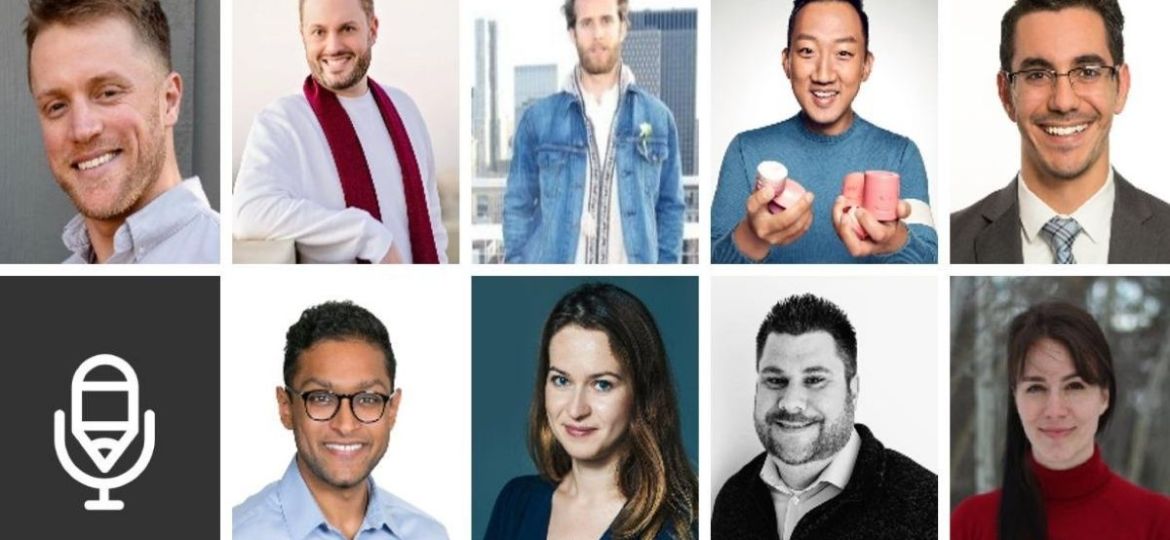 By now, you probably know that social media can and should play a vital part in your employee recruitment and retention strategies. And with the new year here, it's time to explore some new ways to use social media for talent acquisition. We asked 9 thought leaders for their social recruiting tips to help with recruiting and/or retention efforts.
Here's what they said:
Turn your employees into brand advocates
Promote your company's brand online
Recruit through video campaigns
Market career positions like you'd market products
Utilize traffic potential on TikTok
Promote job-related blog posts on Pinterest
Invest in paid social media advertising
Engage in the comment section
Join industry related groups
Turn your employees into brand advocates
Social media is an amazing tool to build your employer brand, attract new talent, and engage the employees into meaningful conversations and knowledge-sharing online. We want to make full use of it in 2022, especially when it comes to employee advocacy. We hire incredible people and we want to give them a platform and all resources to share their expertise and talk about their professional experience, including the experience at our company.
It goes without saying that online employee advocacy is beneficial for both sites. On the one hand, it makes our social media employer branding much more effective and persuasive. On the other hand, our employees have the opportunity to take care of their personal brand and increase their value as experts.
Ewelina Melon, Tidio
For more on how to encourage employee advocacy on social media, see here.
Promote your company's brand online
Nowadays, everyone is online and with the balance of power tilted towards employees. It becomes all about an employer's marketability to potential employees. Many employees want to feel emotionally connected to a company in order to feel fulfilled. Employers should focus their social media profiles and posts around what they're doing around employee appreciation and engagement, as well as issues like racial justice and environmental sustainability. If an employer can make that emotional connection, in addition to other factors like competitive pay and benefits, recruiting should become much easier in 2022.
Dave Rietsema, Matchr
For more on this, see this post on how to build a brand awareness that stands out.
Recruit through video campaigns
The digital world has evolved to video, and this can also be an effective way to recruit top talent. We can use social media videos as a tactic to highlight our positive work culture, employee benefits, and the responsibilities of the particular role. It's a great opportunity to showcase our brand in a non-traditional way that will catch the applicant's attention versus a regular job board. Office tours and employee takeovers through Instagram reels are an excellent strategy to connect with potential candidates and fill the position. Not only does it connect us with our niche network that follows the company, but also gives us the opportunity to experiment with new methods of recruitment.
Dino Ha, Kaja Cosmetics
For more on this, see this article on how video can help humanize your recruiting.
Market career positions like you'd market products
Market careers like you market products. When you believe in the product or service you are selling, you are able to confidently invite consumers to join your narrative, knowing that you are giving them a quality product.
The same should go for marketing a position. When you are confident in the quality of your workplace and its culture, providing and presenting the opportunity to others can vastly increase your outreach. When you do this through the social media medium, you are not only pushing what you believe in, but are doing so in a way that invites others to join the conversation.
Kashish Gupta, Hightouch
For more on this, see this post on how to build a multi-channel recruitment marketing strategy.
Utilize traffic potential on TikTok
TikTok saw more traffic than Google in 2021. Let that sink in. I have said this many times before. If you are not on TikTok you are missing out on the culture and conversation that is happening.
As a TA professional in Construction, this medium is perfect for exposing a new generation to opportunities in this field. Searching "construction" alone exposes viewers to learning how cranes work, electricity runs through buildings and how the trades have matured.
We will be using this channel in 2022 to share our industry's story and share why this path is a lucrative one.
Tell your story, make it compelling, and the rest will fall into place.
Steven Brown, Pivot Workforce
For more on this, see TikTok for recruiting? The why's, the do's, the don'ts.
Promote job-related blog posts on Pinterest
In my business, which relies on freelancers, I've attracted applicants by writing evergreen blog posts about remote job opportunities in the industry. For example, I have a blog post titled "24 Entry-Level Transcription Jobs for Beginners with No Experience" which lists companies that hire freelance transcriptionists (including my own). Currently, people are discovering these posts mainly through organic search, so this year I want to maximize and repurpose this content by promoting it on Pinterest and other social channels.
Chloe Brittain, Opal Transcription Services
Don't believe that recruiting and Pinterest go hand-in-hand? See this article on why you should be recruiting on Pinterest.
Invest in paid social media advertising
While we have a promotional budget to market our products, in 2022, we plan on allocating more of those resources for recruitment. Social media platforms such as Facebook and Instagram offer affordable options for paid advertising, and can highlight your business and job openings to a higher degree than just posting on job boards. In addition, paid advertising allows you to target quality candidates by job titles, locations, interests, and skillset. Social media promotions also has the ability to implement A/B testing to pinpoint your marketing, rather than just shooting in the dark. Because of its affordability, reach, and targeting capabilities, allocating money to social media recruitment marketing is an essential talent acquisition tool.
Yuvi Alpert, Noémie
Curious when to embrace advertising and when to improve your organic presence? See this article on organic vs. paid media.
Engage in comment sections
One relatively new means of connecting with potential candidates that has worked really well for us is through YouTube comment sections. YouTube is far from an obvious social media platform to identify and connect with potential recruits, but it has worked incredibly well, and we plan to keep using this new strategy in 2022.
Essentially, you can identify potential candidates by combing through the comment sections of industry relevant videos, especially those produced by industry influencers. You can then drop your leads a comment directly in the YouTube comments section asking them to connect, or shoot them a direct email. And in some cases, we'll cross reference their YouTube profile with LinkedIn to shoot them a message through LinkedIn, keeping business more compartmentalized for them across their social channels. We've found this to be more labor intensive than other methods of social media recruitment, but when other wells have run dry, I can say we have had success with it.
John Ross, Test Prep Insight
For more on this, see How to use YouTube for recruiting.
Join industry related groups
We intend to break through the noise and discover qualified individuals by engaging in the right conversations. We'd want to join and participate in industry-related LinkedIn groups. These specialized communities are areas where candidates are actively involved and attempting to establish a presence in the field. As a result, it would be easy to notice people who are likely to be outstanding talents and high-performing employees if selected. We can get a firsthand account of how enthusiastic they are about the industry, as well as the outstanding job they've done and the unique ideas they have that align with our business goals. We may also uncover people that are likely to be great culture fits because we can observe their hobbies and determine the personality type they have.
David Bitton, Doorloop
Not sure which groups to join? Check out this post on top 100 LinkedIn groups for recruiting.
Do it all while saving yourself time
Looking to build a powerful social media presence that helps you attract more talent, speak to passive candidates, and broadcast your employer brand to the world?
We can help.
We've helped countless clients transform their social media presence into a strategic source of hire. Like Like Texas Roadhouse, who attracted 400k applicants over 12 months. Or Boston Market, who saw an 85% retention rate from all new hires through social media. Or Barilla, who uses CareerArc to empower their employer brand story.
And we do it all while saving you an average of 949 hours a year.
Want to know more? Click here to try out a demo.
This post was graciously contributed by Terkel. Terkel creates community-driven content featuring expert insights. Sign up at terkel.io to answer questions and get published.