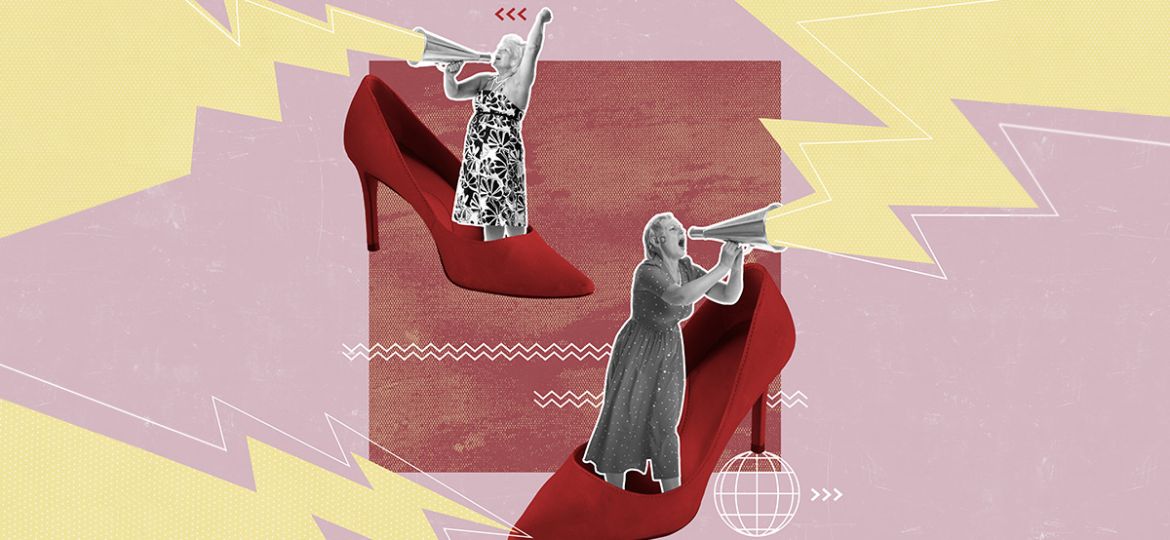 2022 may have been a crazy year for recruiting—the Great Resignation finally seeming to dwindle down, big tech initiating mass layoffs—but it was also a year in which many companies embraced new recruiting trends to stay competitive in an ever-dynamic recruiting space. And so, as the year comes to a close, we decided to ask leaders in the space what the top trends they saw defining the recruiting space in 2022 were.
Here are their answers
Businesses leveraging their team members for recruiting
Increasing emphasis on employer branding
Embracing neurodiverse hiring practices
Embracing non-traditional recruiting methods
Using social media to recruit and assess candidates
Transferable skills becoming highly valued in 2022
Focusing on diversity and inclusion
Appealing to the new generation of employees
Candidates expecting hybrid work
Emergence of AI in recruiting
Pivoting to internal mobility
Using freelancers and seasonal hires
Adding salary to job postings
Businesses leveraging their team members for recruiting
"Social proof has long been a part of marketing, and in 2022, this element turned into a recruiting trend as businesses utilized their current team members," says Cody Candee, CEO of Bounce.
"A business can market how great a place it is to work, but they now realize that the power of that claim means much more if it is coming from the people who already work for them.
"Therefore, the past year saw many businesses leverage the power of their current team members' social media, requesting that they post job openings, articles, photos, and videos related to their work, to help promote a positive culture and attract quality candidates.
"In addition, this method also acts as a pre-vetting, as the candidates gained are often known to the current workers who can vouch for them. As 2022 draws to a close, the trend of using current team members to aid in recruiting gained momentum and will most likely continue into 2023."
Related: 24 employee advocacy statistics you need to know in 2022
Increasing emphasis on employer branding
"There was a time when organizations could get away with a minimal online presence for attracting candidates," shares Harry Morton, Founder of Lower Street, "But a lot has changed over the past few years. Today's candidates take their time to learn not only about an organization's credibility but also its work culture, company policies, and corporate social responsibility initiatives.
"We can convey all of this information well through a strong employer brand—it literally influences the decisions a potential employee will take. So for attracting top talent, we've definitely seen more companies pay attention to this element of their recruiting strategy."
For more on this, see our Future of Recruiting study here.
Embracing neurodiverse hiring practices
"Embracing neurodiverse hiring is one of the top recruitment trends of 2022," says Nunzio Ross, Owner & Head Director at Majesty Coffee. "Businesses continue to push for DEI initiatives in their hiring practices, but only a few tap into the benefits of sourcing neurodiverse talent pools.
"While it is an overwhelmingly challenging prospect, adopting strategies that promote and incorporate neurodiversity into the workplace is an excellent opportunity to build an internal talent pool.
"Resources and partners help businesses establish a support system for neurodivergent employees. Job descriptions, interviews, and onboarding adopt and take two steps forward, allowing for seamless recruitment of neurodiverse talent. Similarly, reframing company culture, learning programs, and performance reviews are critical in finding success in this hiring initiative."
Related: How to promote DEI initiatives through social media to drive diverse candidate pools
Embracing non-traditional recruiting methods
"Over the past year, we've seen companies embrace non-traditional recruiting methods in greater numbers," shares Debora Roland, VP of People Operations at CareerArc. "The costs for traditional methods like job boards and job ads are climbing higher and higher across the board, while their ROI is getting lower and lower. Companies are breaking through the competition by shifting their focus to non-traditional methods like social recruiting (using social media to attract employees) and employee advocacy (turning your employees into advocates for you on social media)—tactics that have been proven to work better at reaching more candidates as well as attracting both diverse and passive candidates.
"In addition, we saw this shift not only with what platforms companies used but also with how they used them. Companies that were only posting jobs on social media started focusing on employer brand content as well. Studies have shown that today's candidates use social media to research a company's employer brand and reputation before applying to a job, so focusing on employer brand content is essential to attracting the right candidates to your jobs."
For some of the latest research on employee advocacy and social media, check out our Harris Poll survey results on employee advocacy, social media, and the American jobseeker here.
Using social media to recruit and assess candidates
"One of the most important trends I have noticed is the increased use of social media in recruiting," shares Matthew Ramirez, CEO of Rephrasely. "Recruiters and hiring managers are using LinkedIn, Twitter, and Facebook to reach out to potential candidates and advertise job openings. They are also using these platforms to screen candidates and assess their suitability for a role.
"Recruiters and hiring managers can quickly get a sense of a candidate's background and experience by looking at their LinkedIn profile. They can also see which skills a candidate has and to which roles they might be best suited.
"Using social media in this way makes the recruiting process more efficient and effective for both recruiters and candidates. It also helps to build stronger relationships between employers and potential employees."
Related: What is social recruiting?
Transferable skills becoming highly valued in 2022
"We implemented many recruiting techniques in 2022, but the most interesting was the trend of focusing on qualities offered by transferable skills," shares David Derigiotis, CIO at Embroker. "Traditionally, most businesses concentrated on specific skills and experience as a requirement, but as the competition for talent intensified, many companies began to re-evaluate whether those were necessary.
"This led to businesses looking at trainability over more specific qualities and focusing on transferable skills that could be molded and applied to their job openings. In doing so, they have found that they can expand their candidate pools and still get quality candidates.
"The trend of valuing transferable skills in 2022 has not only helped businesses gain quality candidates but has also saved money, as it is less expensive to train an employee than it is to pour resources into looking for that perfect candidate."
Further reading: "Soft" is an understatement: the importance of transferable skills
Focusing on diversity and inclusion
"The most crucial recruiting trend for 2022 is diversity and inclusion," says Tatiana Melnichuk, Managing Director, Lucky Hunter. "It is essential for a potential employee to see that a company provides equal opportunities for all employees, supports the team, and does its best to create a working environment free of bullying, harassment, victimization, and unlawful discrimination.
"Moreover, companies strive to recruit international teams, so not only does our world become more and more globalized but also the working environment. International teams, remote work, a healthy working atmosphere, and even a 4-days week—all these characterize diversity, equality, and inclusion."
Looking for inspiration on how to attract diverse candidates on social media? Check out these examples here.
Appealing to the new generation of employees
"Millennials and Gen Z are the future of the workforce, and they have different expectations from their predecessors," says Todd Saunders, General Manager at BIG Safety. "They want to work for purpose-driven organizations that align with their values, and they're looking for employers who offer flexible working arrangements.
"They also place high importance on employer brand and career development opportunities. To appeal to this new generation of employees, you need to make sure your employer's brand is strong and that you're offering the right development opportunities.
"You also need to be open to flexible working arrangements, such as remote work, part-time work, and job sharing. Most importantly, they seek technologically advanced workplaces. So, ensure your workplace is equipped with the latest tools and technologies to attract top talent."
Related: Hiring Gen Z: The ultimate guide
Candidates expecting hybrid work
"We found that most candidates we interviewed expected hybrid work and would only consider roles offering the flexibility and freedom of working from home," shares Fiona Sanderson, Marketing Manager at myhrtoolkit. "Some candidates had left their current roles because they were dissatisfied with them and the requirement to return to 100% office work post-lockdown.
"Not only is this just a tick-box exercise, but candidates wanted to understand what hybrid working looked like within our company. We offer three days from home, and two in the office, which are the same days for all team members in order to promote collaboration on group projects, team meetings, face-to-face inductions, and social events like welcome breakfasts for new starters.
"It has been important to adopt and promote this hybrid working structure to make it worthwhile for everyone coming into the office."
Further reading: Where the mindset of office, hybrid and remote workers is diverging
Emergence of AI in recruiting
"AI in recruiting is a powerful tool," says Deborah Waddill, President of Restek Consulting, LLC. Use it to cast a broader net and include those who are marginalized, such as military without degrees, previously incarcerated, older workers, non-degreed workers, neurologically challenged, and those with gaps in their resumes.
"While Artificial Intelligence (AI) is not new, testing its algorithms is. Organizations should ensure that the AI being used reflects the organization's values, objectives, and mission.
"Without a critical analysis of AI, the use of AI can be counter-productive. Examples abound of organizations that relied upon AI, for instance, to vet potential candidates, only to find that it was screening out certain groups of desirable candidates."
Related: How AI can revolutionize recruiting
Pivoting to internal mobility
"Before commencing costly and time-consuming external recruiting campaigns, many employers in 2022 reviewed the human capital they already had in-house and considered internal transfers instead," says Alaina Ross, Co-Founder & HR Director at Sleep Family.
"Not only are internal hiring moves more cost-effective, but they can also lead to greater employee satisfaction since it gives individuals the chance to switch career paths and develop new skills.
"This type of hiring flexibility can also give your company a competitive edge over time, since many of the individuals in your workforce will be cross-trained in multiple departments and disciplines."
For more on this topic, see this article on weighing internal vs. external hires.
Using freelancers and seasonal hires
"One of the top trends with recruiting in 2022 is having a database of freelancers and seasonal hires that are available and ready to work to ensure that the workflow continues to run smoothly," says Denise Hemke, Chief Product Officer at Checkr. "Not only that, but it also allows the company to utilize global hires with a more specific skill set to get the best quality and results possible."
For more on this, check out this article on how to boost your seasonal hiring.
Adding salary to job postings
"While it's still not a widely spread practice, this year has shown more eyes on pay transparency," Kelli Anderson, Career Coach at Resume Seed. "Some states, such as Colorado and New York, passed laws requiring salary ranges to be posted on job descriptions.
"With candidates demanding to know earlier in the process about pay bands, they have forced more companies to adopt this practice even if they don't want to.
"Whereas salary used to be a secret until the final interview or offer letter, candidates (and many recruiters) are tired of wasting their time on opportunities that aren't a financial match."
Related: 2022 talent acquisition strategies kit
Thanks for reading! In case you didn't already know, we're CareerArc: the world's only social recruiting and employee advocacy platform designed exclusively for talent acquisition teams. For over a decade now, we've helped companies find the top talent they're looking for faster and with way less effort.
Curious how we do that? Simply click here to view a demo.
This post was graciously contributed by Terkel. Terkel creates community-driven content featuring expert insights. Sign up at terkel.io to answer questions and get published.