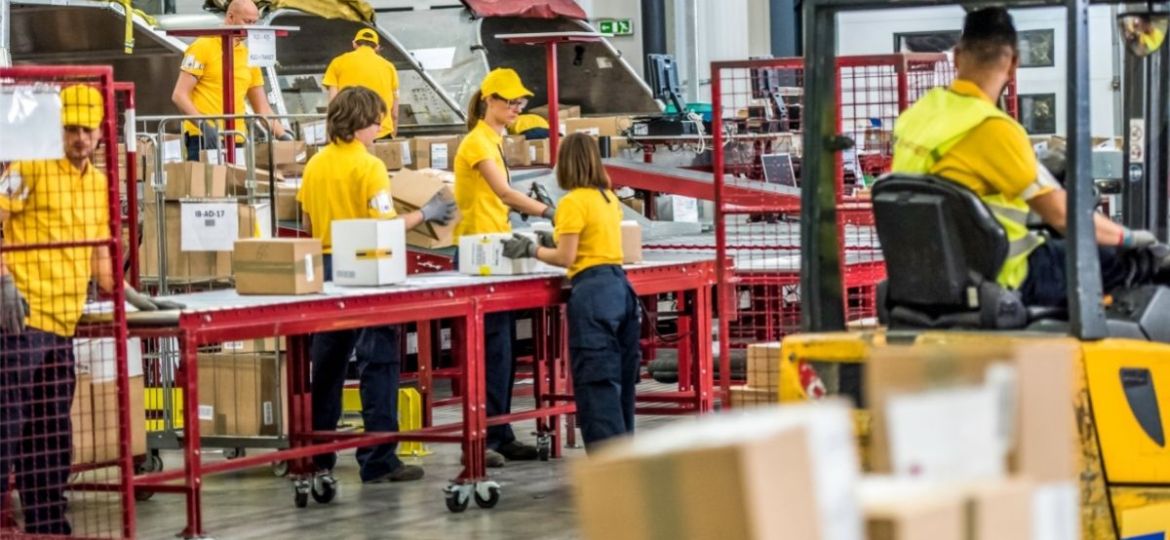 We totally get it: in this era of supply chain issues, labor shortage, and the Great Resignation, undertaking the annual hiring spree for seasonal workers probably feels more challenging than it would ordinarily. However, there are several ways that HR and talent acquisition managers can boost quality recruitment while saving enormous amounts of time (and preventing headaches). So, please take our advice: stop worrying and start recruiting!
Be flexible
Seasonal recruitment, by its very nature, is usually last-minute and geared toward workers who wish to work either part-time or only for a certain number of months. By offering new hires the flexibility to set their own schedules, you will attract a motivated pool of candidates who are ready to give 100% during their mutually agreed-upon shifts, as opposed to a crew of harried workers who are stressed out and overtired by unpredictable schedules. Although there are always last-minute changes and surprises, by giving people the chance to communicate their needs to you, you will attract a tier of responsible, competent candidates who will be willing to be flexible when you need them to be.
Offer higher pay
Seasonal work can be demanding: whether it's administering flu shots at a pharmacy, handling a high number of customer service requests during the holiday shopping period, or hauling a record number of packages to their intended destinations, seasonal workers generally aren't sitting around twiddling their thumbs. By increasing your organization's seasonal wage, you're stating in the clearest terms possible that you respect your workforce—and you expect great results in return. Offering a lower wage inadvertently signals that you don't think the job is all that important, which will in turn attract a less motivated, less rigorous group of applicants. By offering a decent wage, you will have your pick of the best seasonal workers out there (and your organization will thrive).
Make social media your personal seasonal recruitment magnet
Hiring for hundreds or thousands of positions at a time can seem daunting, but luckily we are living in the age of online networks with a near infinite reach. Social media is a wonderful broadcasting tool, and it goes places that standard job board posts simply can't. This is partly because of savvy shortcuts like hashtags, but it's mainly because people like to share with other people in their network.
People who may have never considered working for your organization may see a post announcing a seasonal hiring spree at your company and choose to apply. They may also know someone who is seeking that particular kind of opportunity and personally send them the link to apply (and who doesn't love a personalized message?). Essentially, social media dramatically extends your reach without dramatically extending your to-do list.
How does social media accomplish this? The key is to create engaging, warm, and welcoming posts that show the benefits of working for a particular organization. Sometimes, the post takes the form of an employee testimonial video, like in this post:
Other times, posts can highlight what companies have done to promote well-being within their communities, like Republic National Distributing Company did here:
Learn more about social media recruiting here.
Get your employees involved
Your people are your brand—and often your best source of new talent—so get them involved when it comes to seasonal hiring. There are so many advantages to employee referrals, so put in place incentives to motivate current employees to send like-minded candidates your way. With social media, you can turn employees into brand ambassadors for by putting together a comprehensive employee social media engagement policy, or by using employee spotlights to show why your employees love to work for you.
How CareerArc can help you with boosting seasonal recruitment
Whatever the specific format, CareerArc has helped many companies create winning posts and meet their seasonal recruitment goals. Posts like these:
As Sean Taylor, the Director of Talent Acquisition at Ulta Beauty said, "By partnering with CareerArc, we received 121k job applications—a 70% YOY increase—and made 15k hires, which is 50% more hires than the previous year. It was remarkable, and we attribute this success to CareerArc. Adding CareerArc's solution and service was the only change we made to our strategy and technology stack that year, and we are so glad we did."
Read more about ULTA Beauty's success story here.
Want a preview? Check this out
To see how we do what we do, take a demo of CareerArc's social recruiting tools. Whatever the specific needs of your organization may be, we are ready to help you.