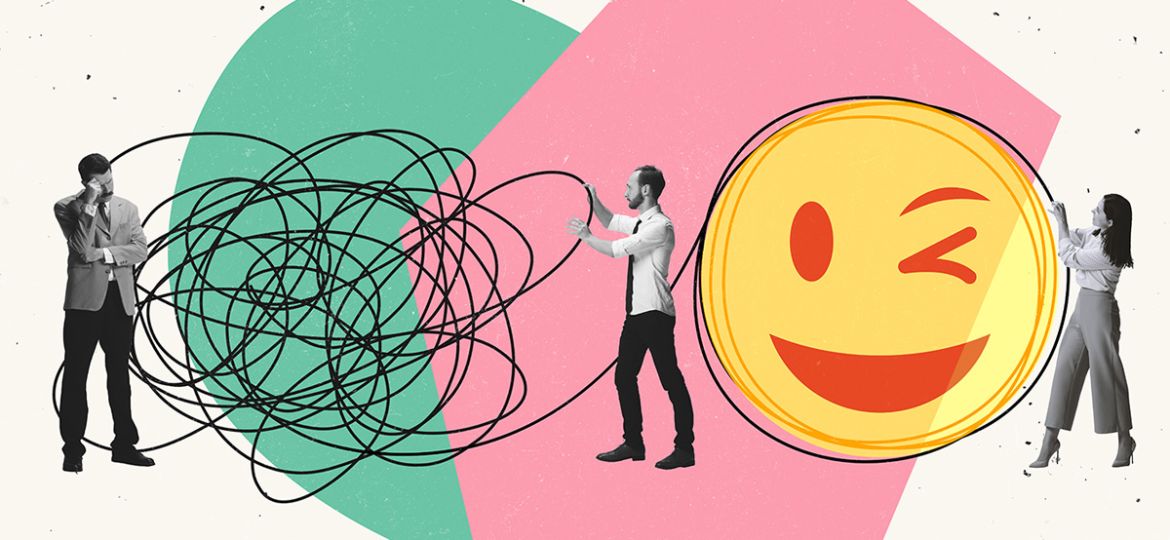 We really should drag this out and keep you scrolling until the very end, but we're not great with suspense, so let's just spoil the surprise: we're here to introduce CareerArc's Employee Advocacy Academy, designed for busy talent acquisition leaders just like yourself and packed with everything you need to help you launch a killer employee advocacy program.
Here are the Cliffs Notes of what you need to know:
The content value is high, and the time commitment is low. We've packed our absolute best tips, insights, research, and strategy into 4 ten-minute lessons.
Each lesson is led by a different presenter, each an accomplished leader in their field.
And yeah, it's free.
Interested? Just click here to find out more. And if you're wondering why we focused on employee advocacy of all the recruiting tactics out there—or why it's a tactic you can't afford to miss—keep on reading you find out.
Why you need an employee advocacy program
Check out these employee advocacy stats:
Further reading: 24 employee advocacy statistics you need to know in 2022
Real results from real companies
Employee advocacy makes a huge difference to your social recruiting efforts. We've found that companies who leverage CareerArc employee advocacy see exponential results compared to those who don't.
Connecting just 5 LinkedIn ambassador profiles to CareerArc drives 54% more job clicks on average.
Connecting 10 LinkedIn ambassador profiles drives over 2x as many job clicks on average.
Connecting 15 LinkedIn ambassador profiles generates 3x as many job clicks on average.
But don't just take our word for it. Here's what companies who embrace employee advocacy have to say about it:
Wounded Warrior Project saw a 562% lift in apply-click traffic through employee advocacy
"Our organization has experienced a dynamic lift of 562% in apply click traffic because of CareerArc's recommendation to fully activate our talent acquisition team's LinkedIn channel campaigns this year. We saw this dramatic increase in traffic just weeks after CareerArc began distributing jobs across our recruiters' LinkedIn channels."
– Karen Winant, Wounded Warrior Project
BCD Meetings & Events uses employee advocacy to build a more personal rapport with candidates
"I'm getting connection requests, I'm getting messages two or three times a week—more than I had ever seen before—and it's all about, 'Hey, I saw your post. It sounds like a great role. All the information was there, but tell me more, how can I be your top candidate?' So CareerArc is helping us get that content out there and in front of the right people and they're seeing it. It's just been a really satisfying and rewarding feeling that we have this resource that makes it so easy for us. We're getting the top talent coming through an easy click of a button with CareerArc."
– Jena Vonderhaar, BCD Meetings & Events
Flex uses employee advocacy to customize the way they automate
"CareerArc is a critical component of our external branding efforts. We love the ability to customize templates and photos for all the regions where we hire. Our recruiters have the ability to only automatically post jobs that they're filling so it's customized for each person. Also, knowing our jobs are being shared outside of our networks through CareerArc's network of sites, amplifies our brand to potential new audiences."
Barilla uses employee advocacy to broadcast their employer brand
"Our employer brand and job postings have never before achieved the level of reach and exposure we are seeing today with CareerArc. By empowering our employees to engage with our content—which then amplifies our reach through their online connections—we witnessed firsthand the compounding effects of social recruiting done right. We were surprised to see just how much of an impact our own personal networks had in boosting our brand awareness."
– Lucinda Ehlen & Jessica Sarpe, America Barilla
Related: 12 examples of a successful employee advocacy programs.
Building an employee advocacy strategy is easier than you think
Ok. So we've shown that employee advocacy works—like, really works. But what if your employees aren't interested? Why should they care to advocate for you?
It's an interesting question, but research has shown that it's not the case. Half of employed Americans say they're ready and willing to get involved in employee advocacy programs. And that number climbs for Gen Z and millennials (66% and 67% respectively). Plus, an additional 26% of employed Americans say they'd definitely become your advocate if their manager simply asked.
Related: 12 ways to tell if you should invest in an employee advocacy tool.
So what are you waiting for?
Companies of all sizes and from all industries are embracing employee advocacy to power their social media recruiting efforts.
You could be next.