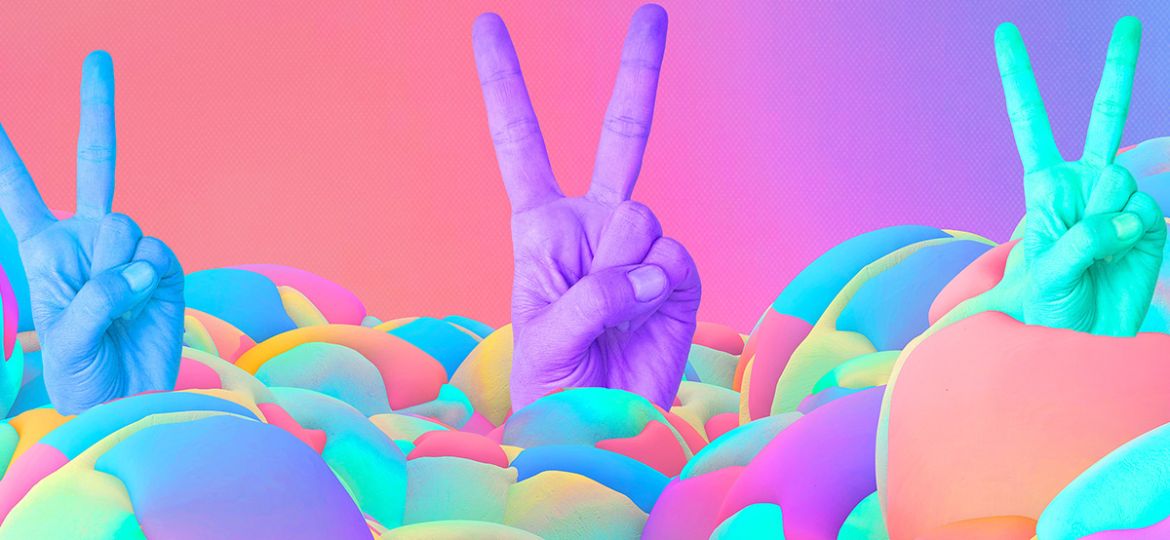 Healthcare recruiting is facing a set of unprecedented challenges right now. Demand for healthcare staff is on the rise, especially in the US, but the labor force is shrinking. Long hours, burnout, and a particularly challenging few years have caused many healthcare professionals to consider other industries, and the competition to hire those that remain is fierce.
Add to that the fact that many healthcare professionals are dealing with burnout and/or are looking for remote work options–something the healthcare industry is still struggling to provide for–and the picture is clear: to stay competitive in today's healthcare recruiting landscape, companies need to adopt even more competitive practices than before.
One of the most effective talent acquisition strategies healthcare companies use is social media recruiting–using social media in their recruiting strategy by publishing open jobs and employer brand content across all social media profiles and platforms, including employee and recruiter profiles, to turn your social presence into a strategic source of hire. Social recruiting is a powerful way to rise above the competition, due to the fact that:
As a quick overview, here's how CareerArc's social recruiting solution helps healthcare companies rise above the challenges they're facing.
Related: All the social media hiring questions you were too afraid to ask and 2021 Future of Recruiting study.
But at this point, you might be thinking: sure, you say social recruiting is a great tactic of healthcare recruiting. But in the eternal words of Rod Tidwell: Show me the money. Prove to me it works.
You got it.
Social recruiting ROI stats for healthcare recruiting
As you might have seen in our 2022 Social Recruiting Benchmark Report–created from synthesized data from over 33 million social recruiting job views/clicks and nearly 10 million apply-clicks in 2021—while the ROI for job boards and job ads are up and the CPC down, social recruiting remains a low cost, high reward recruiting strategy. The average CPC for healthcare social media recruiting was $0.57 in 2021–50.6% less than job ads.
Insert Key Healthcare Stats: 2021 slide from ROI deck
Key healthcare stats in 2021:
1.3 million automated posts
$0.57 average social media hiring CPC
5.1 million job clicks
50.6% CPC cost savings
681 hours saved per client
4.3 months saved per client
That's why clients like CVS Health, Prospect Medical, RWJBarnabas Health, Banner Health, Union Hospital, and VON–to name just a few–trust us to help them find the candidates they need.
Winning examples of healthcare social recruiting posts powered by CareerArc
You don't need to be a large company or have an established social media following to see success at social recruiting. Don't believe us? See the story of how a small company saw overnight success when they started with social recruiting on Facebook here. Not sure where to begin? Check out some examples of killer job posts here, as well as some templates for social recruiting posts here.
Here are some examples of successful healthcare social media recruiting posts:
Like this post about DEI:
This example of an employee spotlight:
This post showing your appreciation for your fellow employees:
Or this post showing your company culture:
Related: 11 customizable employer brand templates for recruiting on social media: The healthcare edition
How CareerArc solves social recruiting for hospitals and healthcare organizations
Here's the cool part. Automatically sending out your posts with CareerArc is effortless, because we do all the heavy lifting for you. CareerArc auto-syncs to your ATS and pulls in pre-approved content from your Sharepoint, YouTube, Dropbox, Google Drive, and other resources; auto-creates countless new social media posts for you; and auto-publishes your posts to as many or as few locations as you'd like, including to corporate, recruiter, hiring manager, and employee profiles on LinkedIn, Facebook, and Twitter.
In short, we automate your social media recruiting posts for you while letting you retain as much creative control as you'd like.
And that's it! Within a matter of days, you could well be on your way to building your brand awareness and transforming your social media presence into a strategic source of hires–one that nets you both more candidates and more qualified candidates.
And best of all, because we're the only social recruiting solution built exclusively for talent acquisition teams, we know how valuable time is to you. That's why we save our healthcare clients an average of 681 hours a year.
Hospital and healthcare hiring ROI from CareerArc Clients
Still not convinced? Check out what some of our clients have to say about using social media recruiting for healthcare recruitment:
"For us, we measure pretty much everything," says Kerry Noone, Director of Employer Branding and Recruitment Marketing at CVS, "And CareerArc is one of our top sources of applicants and hires and lowest cost for applicants and hires as well."
Or, like Patricia Harris, AVP of Human Resources at Boulder Community Health said, "Leveraging a platform like CareerArc allowed us to gain a lot more visibility—in general as well as around open job vacancies—in a very automated way with little internal effort."
Or, in the words of Jennifer Spry, Manager of Talent Acquisition at VON Canada, "Before CareerArc, we had relied on job boards that simply weren't delivering enough qualified candidates for hard-to-fill positions. With CareerArc, we are seeing more qualified healthcare candidates, with the right credentials, from the right locations looking for the right type of jobs. Our quality-of-hire, time-to-hire, and cost-per-hire all improved thanks to CareerArc's solution and service."
Ready to reach the healthcare talent you need in record time? Check out a free demo of CareerArc today.