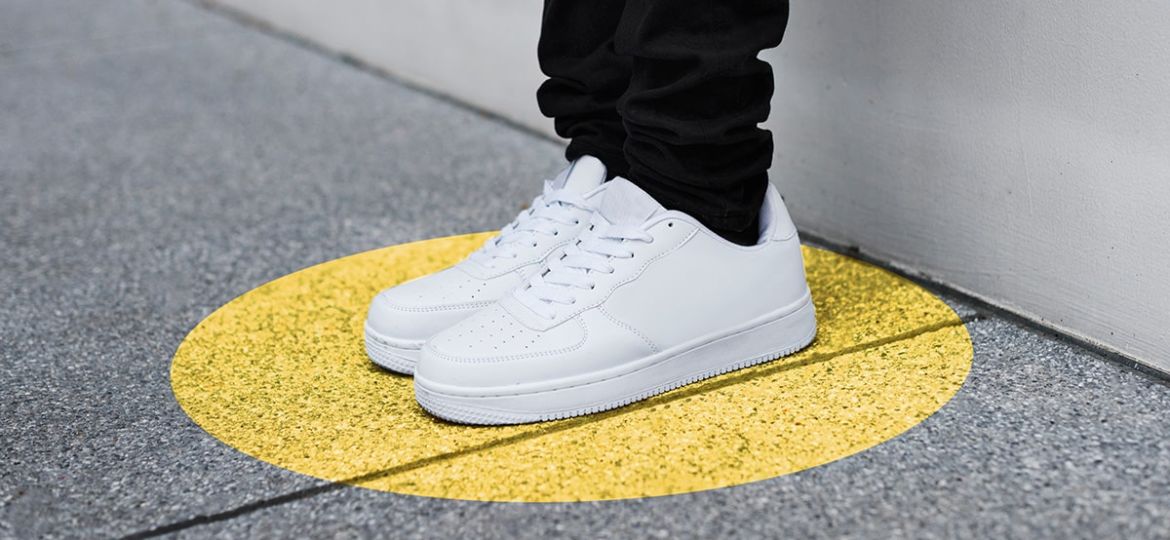 Nothing hurts quite like an employee quitting. You put so much time into finding them; hiring them; training them–and then they leave, and you have to do it all over again. But it doesn't have to be that way. While resignation is definitely unavoidable, there are steps you can take to boost employee retention.
One resource that often gets overlooked in boosting employee retention is social media. And that's understandable. Social media is commonly thought of as a tool to build brand awareness among those not yet part of your brand. For personal purposes, those are followers. For marketing purposes, customers. And for recruiting purposes, candidates.
Not current employees.
In truth, though, social media can and should play a part in your retention strategies. Your employees are on social media, too–after all, 90% of Americans between 18 – 29 and 82% of adults between 30-49 use social media–and what you post on social media has the potential to affect whether or not they'll remain in your company.
So let's get into some dos and don'ts of using social media to boost employee retention.
Do: Make employees feel wanted with employee spotlights
If you're not spotlighting your employees on social media, it's time to start. Employee spotlights are a powerful tool that speak volumes about your employer brand, act as testimonials to your culture, and are perhaps the strongest way to boost employee retention on social media.
The logic is simple. Showing your employees that you value them so much that you're going to boast about them to the whole world makes them feel valued and wanted, which in turn makes them want to stay longer. Often, employees will share the spotlight with their friends and families, giving them something tangible to show off to about the work they do at your company. And people love having things to show off.

Example of an employee spotlight
Pro tip: Remember to promote your employee spotlights internally. Not all your employees will follow your social media channels or happen to see every post. Make sure your employees are even aware that you're spotlighting them on social media. And not just the specific employee you're spotlighting. Creating a culture where every employee is aware of how frequently you're spotlighting other employees on social media allows them to celebrate their coworkers' success, and lets them know that you really are a company that cares.
Don't: Make the employee spotlight about you
Like we mentioned, employee spotlights also work as testimonials to your employer brand and culture. And because of that, it can be tempting to focus the spotlight around you by only asking your employees for a quote about working at your company.
And to be clear, if your primary goal with employee spotlights is to boost your recruitment efforts, a quote about you is probably sufficient. But if you're aiming to boost employee retention, you need to do more. You need to actually focus on your employees–who they are, what they've accomplished, and what matters to them. Instead of simply repeating the same formula for every single employee, personalize it to accurately reflect the individual accomplishments of your employees, like Meijer Inc. did here:
Pro tip: The downside of individualizing each employee spotlight is that it can become incredibly labor-intensive. But it doesn't need to. It's entirely possible to streamline an employee spotlight initiative that leaves room for individuality. For example:
You can ask your employees to fill in a form with personal data to help you round out the spotlight. Examples are questions about hobbies, experience, past jobs, favorite foods, and so on.
Continuing with that trend: give them a large variety of questions to fill out, and make clear that they should only focus on the questions they want to talk about in a spotlight. Some people are really passionate about their job, and will want people to know about past experience and awards. Others want to talk about hobbies and passions. By giving different options and not forcing them to stick to a specific formula, you'll end up with individualized spotlights with minimal effort on your behalf.
The one thing you should not ask for is a key accomplishment, because that's something you want them to know you're already aware of. (It may even be a good idea to let them know that, and clarify that you're only asking the other question to flesh out the profile.) That said, it is a good idea to ask if there's a particular accomplishment they'd specifically like mentioned, just in case they've accomplished something you're unaware of (and they'd be upset if you didn't mention it).
DO: Launch an effective employee social media advocacy strategy
In case you're unfamiliar, employee social media engagement and employee social media advocacy and ambassadorship refer to encouraging your employees to be part of your social media strategy. Employee engagement means encouraging them to engage with your content, while employee advocacy and ambassadorship means encouraging them to actively act as advocates and ambassadors for your brand on their own social media network. Besides the obvious benefits of increased engagement and a wider reach, it also shows the world that your employees actually care about your brand.
The strategies to encourage employee social media engagement vs. employee social media advocacy and ambassadorship are a little different, but one thing they both have in common is the need to create content that excites your employees and build a culture of engaged employees who want to share that content.
What does any of this have to do with boosting employee retention? Simple. By building an engaged and positive culture, you give your employees a culture to be excited about. And today's employees want to be excited and passionate about their work.
This is especially effective because it's social media. Why? Because the overwhelming majority of today's workforce is actively engaged on social media, finding brands they care about and getting excited about them. By creating content your employees care about, you become a brand they care about.
Don't: Get too heavy-handed with your approach
Of course, encouraging employee social media engagement and advocacy takes more than just creating exciting content and fostering a culture of engagement. You also need to set goals, encourage engagement through contests and shout-outs, give employees time to engage, establish guidelines, and so on.
And you also have to manage expectations. Different types of posts are going to interest different employees. If you expect results that aren't realistic, you'll likely get frustrated. And that frustration can create the urge to not just encourage engagement but to enforce it.
And forcing employees to do things that are not in their job description is never a good retention tactic.
DO: Hire employees that stay longer
Here's an interesting retention tactic to try: hire employees that'll stay longer. Which, sure, sounds like something you'd read in a fortune cookie, but bear with me on this one.
Here are some interesting stats to chew on:
And you know what those two stats have in common?
Social media recruiting.
Social media recruiting has been shown to be the best way to recruit passive candidates, and a highly effective tactic to show candidates that you offer the factors they're looking for. The reason is simple: both passive candidates and today's resigning employees are looking for an employer brand to care about, and social media is the best way for you to showcase your employer brand because that's where they're already going to research it.
How do we know? Because 89% of passive job seekers and 84% of active ones consider employer brand before applying to a job. And social media sites like Facebook have been shown to be the #1 place they go to research it.
For some examples of job posts that are sure to send those candidates coming at you, see here.
Don't: Offer things you can't deliver on
This one can be tempting. You hear that today's candidates are looking for better work-life balance, and you figure you could attract more talent if you boasted about your work-life balance on social media.
Except you don't offer work-life balance. Your employees work 12-hour shifts, are expected to answer emails into the night, and your vacation policy is, "How about no." Now, if those are simply poor management choices that can be changed, then sure: consider changing them.
But if they aren't–if the lack of work-life balance is a core element of what it means to work for you–then don't claim that you offer what you can't. Not only will the candidates you attract be turned off when they discover you can't deliver on your promises, it's just going to exacerbate your retention challenges. Because it's highly possible that your employees are considering resigning because of your lack of work-life balance, and boasting that you offer it when you don't is just going to add fuel to that fire.
But don't be disheartened. It's easy to look at your employer brand with a negative eye and feel you have nothing to offer or boast about on social media, but that's rarely the case.
That's where our last Do and Don't comes in.
DO: Share your brand of difficult
No brand is perfect. We tend to look at our strengths and our weaknesses as positives and negatives, and emphasize the positives and try to draw as little attention to the negatives as we can.
But there's another approach. Instead of viewing your strengths and weaknesses as positives to emphasize and negatives to avoid mentioning, view both together as your "brand of difficult." Pioneered by Bryan Adams of Ph.Creative, your brand of difficult refers to the elements that, together, make working for you both a challenge and, thereby, a reward.
For example, say you're in healthcare. The hours are long, but the work is rewarding and fulfilling. It's not that the work is rewarding and fulfilling and therefore your employees overlook the fact that the hours are long. It's because the work is rewarding and fulfilling that they choose to work long hours for that rewarding and fulfilling work. The challenge is part of what they love about your brand, because without it, they wouldn't have the reward.
That's your brand of difficult: recognizing that your flaws are a badge of honor that your employees wear with pride. And embracing your brand of difficult can help boost employee retention, because it shows that you understand and appreciate the sacrifices they make working for you.
And–because embracing your brand of difficult makes your employees feel heard, and because your employees pay attention to what you post on social media–posting about your brand of difficult on social media can boost employee retention. Obviously, that doesn't mean flat-out saying: "We have crazy hours here, if you ever want to have a break, don't apply." But there are subtle ways to show your brand of difficult without putting yourself down. For example:
Simply saying thank you is a great way of showing your employees that you recognize the sacrifices they make.
Don't: Boast about things that need changing
Like I mentioned, no company is perfect. There are always difficult aspects to a job, and many of those just can't be avoided. But some of them can. A hostile environment. Needlessly overworking your employees. Never giving raises or bonuses. More often than not, these aren't elements that have to be this way and are simply mistakes or flaws of bad leadership.
Those things are not your brand of difficult. They're things that need to be worked on. The last thing you want to do is create a narrative of, "Look, we know that management is hostile, but isn't working at our great company worth it?" Management doesn't have to be hostile, and by trying to paint it as something that has to be that way, you're portraying the message that nothing's ever going to change.
And your employees aren't going to want to stay if they know that the things that need changing never will.
Build a social media presence that does far more than just boost employee retention
Picture this. A social media presence that's simultaneously helping you retain your employees, attract way more hires, and build a magnetic brand awareness.
That's the power of social media recruiting through CareerArc.
It's how Texas Roadhouse attracted 400k applicants in just one year. It's how Boston Market saw 85% retention of all new hires through social media. It's why Barilla said that, "Our employer brand and job postings have never before achieved the level of reach and exposure we are seeing today with CareerArc. We feel empowered to share our brand story the way it was meant to be told."
And, because it's all automated for you, we can save you an average of 949+ hours a year in the process.