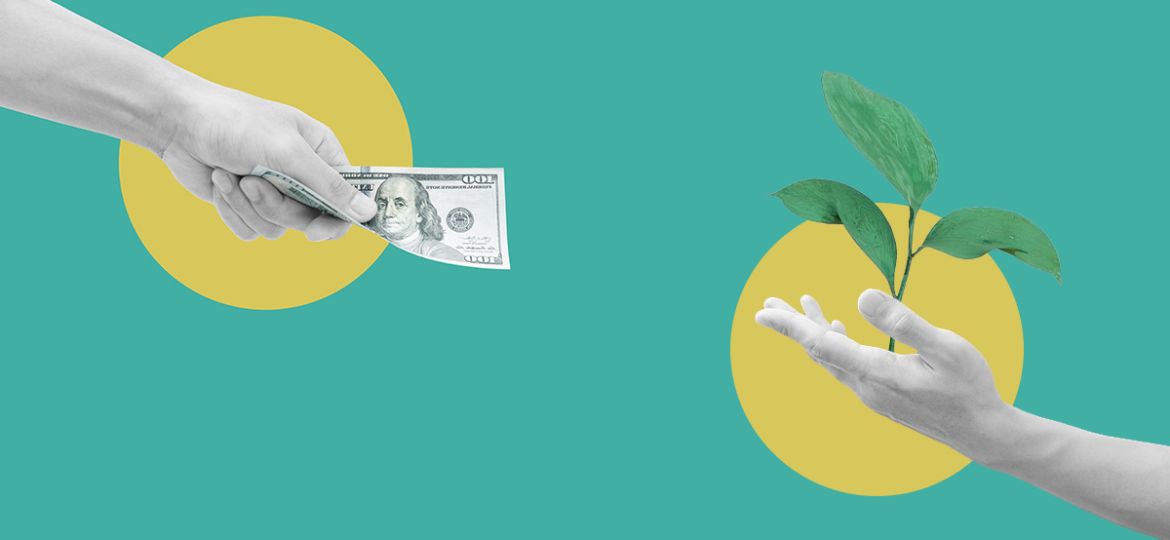 If there's one thing we all have in common, it's that we want to see better and faster recruitment results. Today, talent acquisition and recruitment marketing teams turn to a host of tools and channels to generate those results. One of those go-to channels is paid advertising–or as we say in recruiting–recruitment ads or job ads. Need to fill more positions? Buy more ads and bring those candidates to you.
But will buying more ads really generate more or better candidates? Can the solution be so simple?
To answer that, we're gonna take a deeper look at using job ads for recruiting—what they are, what they do well, what they can't do, and how you can make them more effective and efficient. .
We'll start with what they are.
What are recruitment ads?
Chances are you're already familiar with what an advertisement is, so we'll keep this short. Job ads are advertisements you buy to raise awareness of your jobs and ultimately get you more candidates. They come in a few different forms. Two of the main ones are traditional ads—picture giant billboards, newspaper ads, radio and TV ads, and so on—and digital ads (ads you display on the internet).
In digital ads, there are a few different types recruitment marketing and talent acquisition teams use most, like:
Display advertising. These refer to the typical ads you see on a website or job board in various different sizes and formats (banner ads, pop-up ads, etc.) and are easily identifiable as paid advertising on the page.
Programmatic ads. These relieve a lot of the effort in buying digital ads. Instead of manually finding the sites to place them, negotiating on price, and so on, you use software to do it for you.
Native ads. These are more subtle types of online ads that, instead of sticking out as ads, appear almost as part of the organic content. Native recruitment ad examples are paid social media ads, sponsored posts, and featured job posts.
A classic example of a traditional job ad.
The benefits of using job ads
Ads can reach candidates you haven't "met" yet (but most will be active, not passive, candidates). ​Job ads​ allow your content to reach new audiences who are currently outside your organic reach or network (those who aren't currently discovering your content through search engine results, social media connections, etc.). With organic media, you create killer content that catches people's attention. Through the power of social networks, SEO, and other organic traffic tactics, your reach gradually grows to reach more and more people. With ads, you momentarily reach the people who have yet to discover your content on their own, and your ads—if they're catchy enough—catch their attention. But what's the real catch? Candidates who engage with job ads tend to be active job seekers, which can impact candidate quality. More on this later.
Job ads can help boost both brand and job awareness (as much as the ad budget allows). So here's the thing: all job ads should, at least in theory (more on this later), attract candidates to your jobs. Good ads (ads that just scream creativity) can build a quick boost in awareness and a lasting brand impression, too. However, the creativity and quality behind an ad, as well as the reach and duration of that ad, largely depend on the money you have to spend. Once you've reached your budget, the ads stop, along with the candidate flow it once generated. Below we'll cover how you can ride the attention earned from paid ads with organic content.
Digital ads allow for targeted marketing (but this practice has been limited and legislated in the recruiting world). Note: this point doesn't apply to traditional ads. When you pay for ads, you have the opportunity to specify or target the audience that sees it. However, Federal discrimination laws have brought some of the biggest digital ad platforms (Facebook, Google, and more) to limit this practice. When placing job ads, be sure you and the ad platform you choose are applying ethical and legal advertising practices.
Launching digital job ads seems relatively effortless (although managing them effectively is a different story). Sure, they take some time to manage efficiently, but in comparison to organic marketing efforts like running a blog or creating a social media presence, creating and placing one job ad can feel like cheating. But like any type of content—paid or organic—you have to meet the challenge of the same audience that's looking for more fresh, relevant, and engaging content every second. As we'll discuss below, rising ad costs and dwindling attention to ads makes this even more challenging for TA teams looking to up their ROI on job ads.
For more on all this, see What is a job posting: its advantages and disadvantages.
The downsides of job ads
But despite all the above, there are some definite shortcomings to ads. Like:
Job ads can get costly. Ads are expensive. Traditional ads are prohibitively expensive–from design to ad placement, one ad can be the most expensive purchase a team makes all year. But even when it comes to digital job ads, the CPC for job ads have increased 54% in the last year alone. Switching to an organic tactic like social recruiting could offer you a CPC savings of 68.2%. (For more on this, check out our full 2022 Social Recruiting Benchmark Report here.)
Ads only attract, and attracting is rarely enough. Even the most creative recruitment ad in the world can only bring candidates to you–to your website, or to your job posts. But if your web presence or social media presence doesn't adequately reflect or compellingly promote your employer brand, they'll likely either leave, or apply–and turn out to be ill-fitting candidates. (Whereas alternatives like social media posts serve two purposes: they attract candidates to your open jobs , and they offer a peek into your and your employees' social presence and activity. So while the ad will have worked to bring candidates to your door, the ad itself may not share enough about your employer brand to urge them to walk through that door.
Their effect is generally limited to active candidates. Passive candidates—happily-employed and highly qualified candidates who aren't actively looking for a job—are less likely to notice your ad, much less be enticed by an ad. They aren't looking for a job, so why would they even click on your ad in the first place? (More on how you do attract passive candidates soon.)
Ads don't last. The moment you switch your ads off, they disappear as if they never were. They only attract candidates as long as you pay for them, and the moment you stop paying for them, the effect ends, too.
But that doesn't mean that job ads are ineffective. The problem isn't with the ads themselves.
The problem is what you expect them to achieve.
In a world where:
the cost of job ad CPCs have never risen faster;
the competition for candidate eyeballs has never been greater;
the importance candidates place on employer brand and reputation has never been higher;
One thing is clear . . .
Recruitment ads alone aren't enough
Like we mentioned earlier, ads are great at raising momentary awareness of your open positions (and, with some brands, of your brand in general). But when they arrive at your career site or social media page, how do you get candidates to convert as applicants? Or how do you continue to nurture them to stay informed of your brand so they convert later, faster?
And how do you do this strategically and holistically so you don't break the bank and throw more ad dollars at the problem?
To make your ad spend more effective and efficient, there are other factors you need to consider, like:
Does your website and social media presence portray your employer brand in an effective and appealing way? Because studies show that 82% of active job seekers and 89% of passive ones consider employer brand and reputation before applying for a job. And if your employer brand isn't effectively portrayed, all the awareness in the world won't help.
Not all candidates are created equal. Passive candidates are repeatedly shown to be far better quality than active. As you seek to improve your recruiting results, part of your strategy needs to include tactics to attract those passive candidates. And ads won't help with that.
Are you building loyal followers? The best ads in the world can have a lasting effect on you, but do you know what they can't do? Turn you into a loyal follower of the brand. Because loyalty comes from connection—with a purpose, with a culture, with a voice. And those are things that even the best ads can't portray (let alone programmatic and display ads, that generally have no lasting effect on people at all).
For more on all this, see:
Instead, reap the lasting benefits of organic content
It may take more effort, but taking the time to grow your employer brand through organic content on your website and social media accounts will have a lasting effect. In particular, using your social media presence for recruiting has multiple benefits. You can:
Craft employer brand posts centered around your culture, DEI, work/life balance, and remote work opportunities.
Attract passive candidates. Because while passive candidates aren't looking for a job, they are on social media (as is everybody in the world). And by organically building your employer brand in an engaging way, you'll catch the attention of candidates who didn't even know they were looking for your jobs.
Show today's candidates—candidates that are increasingly looking to social media to check out prospective employers' employer brand, values, and mission—that your priorities match theirs.
Build a pipeline of interested talent by having a lasting, positive impression on prospects.
Increase retention (the other side of the talent acquisition coin, and one ads don't do anything for) through use of employee spotlights and other such strategies.
As your brand awareness grows, reduce the overall need for job ads.
For more on all this, see Social media recruiting: The complete guide
How to effectively use job ads
But like we mentioned, ads aren't dead. They're still a useful tool for when you need a boost of traffic towards your jobs. They should just be used in tandem with your organic content strategy rather than as a replacement for one.
So if you're gonna use ads, it's important that you use them right. Remember earlier, when we said that ads get immediate results and allow for targeted marketing in theory? It's true, as long as you know what you're doing. If you don't, you'll just end up flushing money down the drain.
Here are some resources to help you craft better and more effective ads:
How social recruiting at scale can boost your recruitment ad results
Reduce recruiting spend by achieving a CPC that on average costs only a third of job ad CPC.
Leverage your recruiters' and employees' social networks to reach more top candidates, fast.
Optimize job ad conversions through compelling organic content and visible employee engagement on social media.
Save you 949 hours on average by automating your social recruiting.
It's why Leonardo DRS said about us: "Thanks to CareerArc, we did not renew our contract with the job boards we had relied on for years. CareerArc got us more qualified candidates in less time and at a price that was unbeatable. The candidate experience they help us deliver has shrunk our time to fill, cost per hire,and turnover."
And why VON said, "Our main hiring challenge was finding and reaching qualified, credentialed healthcare candidates without overextending our lean recruitment team. CareerArc not only allowed us to effectively recruit beyond job boards, but they consistently came back with the results to prove our return on investment."
Or, in the words of Texas Roadhouse: "CareerArc has been our number one source when it comes to hires, even compared to all of the other paid job boards that we use. They're providing us with $1.96 per applicant for their cost per hire which is incredible, we haven't seen that on any other job board. Just within the last 12 months alone, we've had close to 400,000 applicants come from CareerArc."
So why not see it for yourself? Click here to access your free demo today.