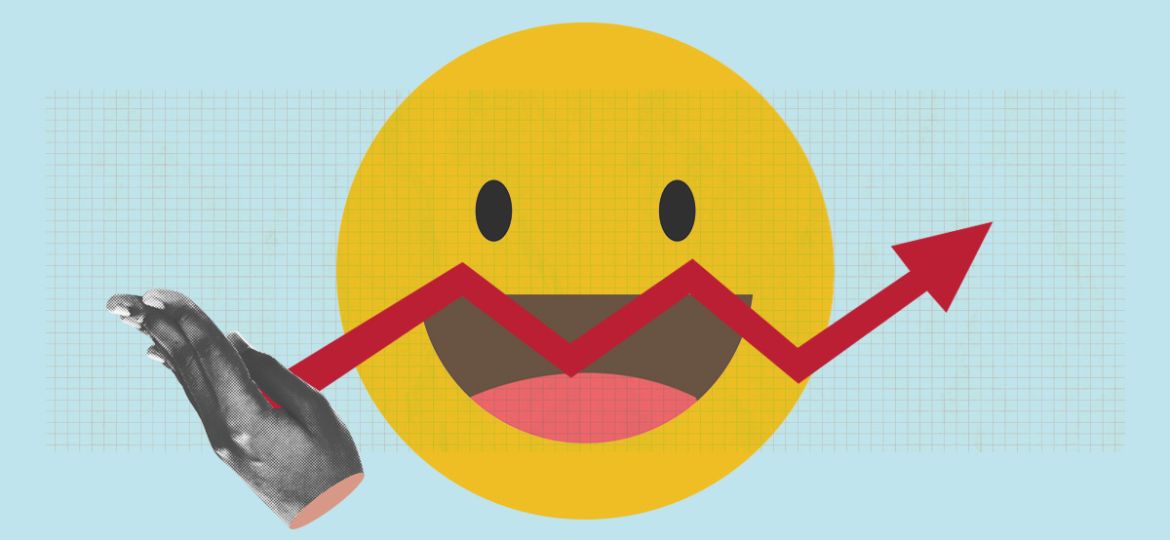 So you've heard about social recruiting, but you're not convinced. Does it really work? With all the talent acquisition strategies out there, should you really be investing in recruiting on social media? Rather than trying to convince you one way or the other, we figured we'd gather together as many social media recruiting statistics as we could find and share them with you.
And so, without any further ado . . .
Here are the stats.
The ultimate list of social media recruiting statistics:
Are candidates on social?
90% of Americans between 18 to 29 years old use social media. 82% of adults between 30-49 years old and 69% of adults between 50-65 years old are social media users.
The average American spends 2 hours and 6 minutes on social media every day. The global average is 2.5 hours daily.
73% of job seekers between the ages of 18 and 34 years old found their last job through a social media platform.
86% percent of job seekers use social media in their job search.
43% of employees are passive candidates.
Job board usage (by job seekers) has declined 13% since 2020.
Social media ranks 3rd in places to find new jobs (with numbers 1 and 2 being job boards and friends, and 4, 5, & 6 being career sites, professional connections, and career fairs. However, job board usage by job seekers has declined 13% since 2020.
The percentage of college-educated users on LinkedIn (51%) is nearly equal to that on Instagram (49%).

How candidates use social media in their job search
The majority of the stats below are from our 2021 Future of Recruiting Study. Read the full study here.
82% of job seekers consider employer brand and reputation before applying for a job
Top 3 sites employees go to to review employer brand and reputation: Facebook (50%), review sites (Glassdoor, etc.) (45%), LinkedIn (44%)
48% of job seekers rank social media as the #1 place they go to research any "deal breakers" such as lower pay, less work-life balance, and lack of workplace flexibility.
The top 3 types of content candidates say influence their job search are: 1) jobs (details about an open job with a link to apply) 2) employee stories & spotlights 3) DEI messages
Job seekers rank social and professional networks as the most useful job search resource compared to job boards, job ads, employee referrals, recruiting agencies, and recruiting events.
68% of millennials visit a company's social media properties specifically to evaluate an employer's brand.
90% of job seekers follow brands on social media, and 79% say they interact with brands on social media
Nearly two-thirds (63%) of job seekers say they check social media for employee and consumer comments about workforce diversity, or lack thereof, at a company.
One in four job seekers (26%) say that diversity, equity, and inclusion messages published by employers would make them more likely to apply to that company.
Related: What's the attention span on social media?
How companies use social media for recruiting
Effectiveness of social media recruiting done right
Pulled from our 2022 Social Recruiting Benchmark Report, which synthesized data from over 33 million social recruiting job views/clicks and nearly 10 million apply-clicks in 2021. See the full report here.
Average CPC for job-related social media posts for CareerArc clients was $0.35 in 2021–68.2% lower than other recruitment marketing methods.
41% of CareerArc clients pursued employee advocacy and ambassadorship strategies in 2021, compared to 23% in 2020.
Our average hours saved per client increased 14.6% in 2021 to 949 hours of work saved per year.
Based on our Future of Recruiting Study, employers who use social media recruiting software to power their strategy are:
2.3 x more likely to cite reaching passive candidates, as a reason for investing in social recruiting.
2.4x more likely to cite increasing candidate engagement, as a reason for investing in social recruiting.
3x more likely to sourcing hard-to-fill positions, as a reason for investing in social recruiting.
4x more likely to use hashtags to target specific talent audiences.
3x more likely to post all jobs to social media.
3x more likely to post jobs on behalf of recruiters' social profiles.
2.4x more likely to share employer brand content beyond job posts.
Where to next?
Hopefully, the above stats answered some of your questions about the effectiveness of social media recruiting and the different ways it's used. As for what to do next? That depends on what you're looking for:
And if you're looking for a social recruiting solution built exclusively for talent acquisition–a social recruiting solution that helps you build brand awareness, find passive candidates, reach more talent, and saves you around 6 months of work in the process–then click here to check out your free demo.