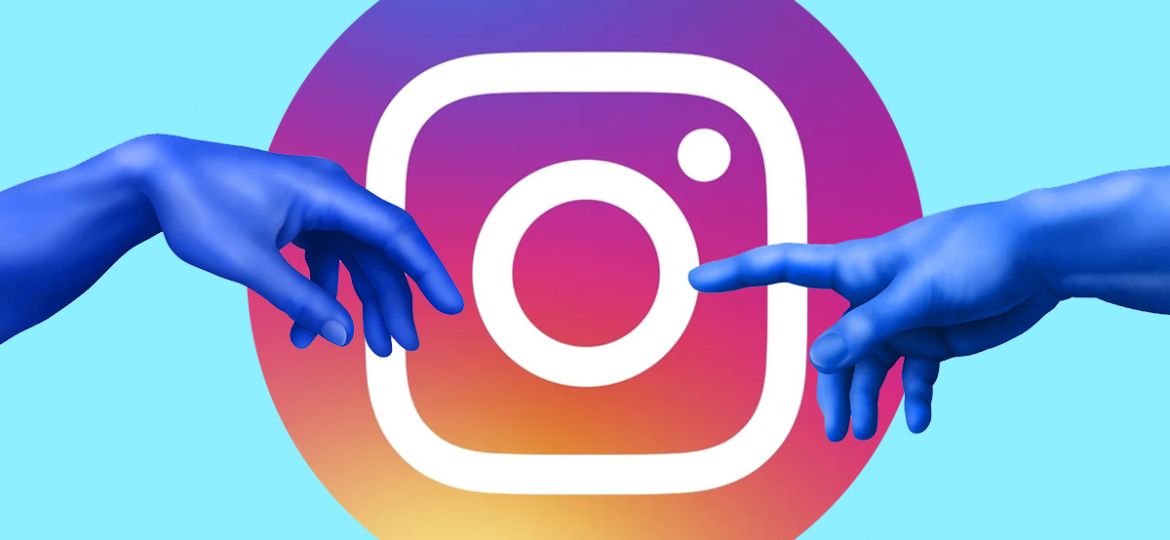 When people think of using social media for recruiting, they tend to think about LinkedIn and Facebook, and maybe even Twitter. But recruiting on Instagram? That doesn't sound like something Instagram was even made for.
But 123.1 million users in the US and 1.28 billion globally, it's time to finally accept that Instagram is a recruiting platform that cannot be ignored. Plus, with 7 in 10 of American adults aged 18-29 actively using Instagram, it's an especially useful platform attracting young and fresh talent.
And if you're wondering, "Ok, but how do I recruit on Instagram?"
Well. That's where this guide comes in.
How recruiting on Instagram is unique
Designed by Adam Lowe, Senior Product Manager at CareerArc.
Every social media platform has its unique style, and Instagram is no different. Instagram is a visual platform. Captions matter here, just like any other social media platform, but it's a visual platform first.
Because of that, Instagram is a great platform to show rather than tell your employer brand. It could be a sneak peak of what a day at your office looks like, a picture that shows the "fun" side of your company culture, or just a picture of your staff. While stock is okay in certain instances on Instagram (as we'll talk about later), showing the real, authentic, and human side of your employer brand is a powerful tactic on Instagram.
Looking for some examples of what to post on Instagram? Check out some ideas here.
Instagram Best Practices for Recruiters
1. Post consistently
Studies show that for maximum effectiveness, you want to post several times a week on Instagram. Practically speaking, every brand is different and what is good for one might be too much for another, but the general gist is that frequency and consistency matters. Which might sound like a lot, but here's the good news: though you might not know it yet, you've actually got plenty of content to post.
For instance, if you have five categories of employer brand content you create (for example, employee spotlights, DEI content, company culture posts, etc.) and you think of five posts within each category, that's 25 posts! Same with job posts. Sorting your jobs by categories (for example, entry level vs. c-suite, remote vs. on-site, and so on) allows you to have a never-ending roster of job content to post about.
Another thing that can help you with creating all that content is to plan ahead. Got a big event in February? Start planning imagery, sourcing content, and editing captions early so you can schedule in advance.
View this post on Instagram
A really fun and surprisingly simple to tell the world you're hiring.
Psst: Not sure if you heard, but having a steady stream of fresh, optimized, and highly effective posts is effortless with CareerArc's Magic Posts feature. Like the name suggests, we create new posts for you—like magic.
2. How to do job posts on Instagram
Job posts are the bread and butter of social media recruiting. But with Instagram being such a visual platform (see above), creating visually appealing posts for every single job you're hiring for might sound like a Herculean feat. But not to worry: it doesn't need to be anywhere near that complicated.
For starters, a photo can just be words on a background displayed in an attractive way. Not sure what to write? All you really need is the job title and location. Want to spice it up and really gain interest? Include the starting salary/salary range for the role. some benefits, whether or not the job is remote, or just something unique about the job (for example, that you're looking for someone creative, data-focused, or has a team mindset).
View this post on Instagram
An example of a simple yet effective text-based job post on Instagram.
Wanna do an actual photo? You can post images of your own staff, but those aren't always easy to come by. Not to worry: there are tons of great stock images to use that will look just like the real thing.
View this post on Instagram

Posting an attractive image for a job post on Instagram doesn't have to be complicated.
Lastly, remember to tag the location of the job. This is really easy to do on Instagram, and will help you reach candidates who don't even follow you.
3. Embrace employee advocacy
Employee advocacy (encouraging your employees to become your advocates and ambassadors on social media) is one of the most effective social media hiring tactics you can use. And there are so many ways to get your whole team involved! For example, simply alerting your staff when you post on social media is a great way to get them interested in engaging with and even sharing your content. Your employees are your best cheerleaders—they want to share your open jobs to their friends, family members, and colleagues.
For more tips and tricks to turn your employees into advocates on social media, see here.
4. Approach your bio thoughtfully
Your bio isn't just important for the people reading it. It can also help you be found from Google. Make sure to use keywords candidates are searching for to lure attention. Include an optimized link in your bio as well, like a link to your careers page. Some of our clients include a link to their CareerArc job map so candidates can quickly and easily find the jobs they're searching for.
Remember, though, that links for Instagram are currently only accessible in your bio or through story-stickers, so don't post them in captions. Adding #LinkInBio or #LinkInStories is enough to indicate to the users where your links are posted.
5. Don't forget about stories!
Instagram stories are a fun way to engage with candidates. You can share your posts to your stories, either by posting the same content as a story or simply writing "New post, check it out." Or you can divvy your content among posts and stories, with some content being stories and some being posts.
Do you have evergreen stories? Maybe you hire for the same position non-stop. That's an evergreen story and you can "save" the story to Instagram "highlights" so candidates can reliably check back. Finding simple cover images and labels for your highlights (presented on your profile page) is easy and helps keep your branding looking top notch!
An employer brand story from yours truly.
6. Approach engagement proactively
Don't just sit back and hope candidates will come to you. Engagement means being proactive. It starts with using the hashtags that your candidates are actually searching through rather than generic hashtags no one actually searches for. (Not sure what those hashtags are? Check out our hashtag guide for recruiters to find out.) Likewise, follow hashtags like #OpenToWork #ResumeTips #JobTips #HiringNow to find candidates who are searching to better their professional presence.
In addition, take every opportunity you can to engage with followers and thought leaders. Connect with professionals in, and adjacent to, your industry. Interact with followers by responding to their comments, and creating content that encourages engagement. Engagement is a vital step in recruiting.
Related: How BCD Meetings & Events found personable social recruiting automation with CareerArc.
7. Perfection vs. Quality
Perfection is never a worthy goal on social media, but knowing where to draw the line between quality and perfection is essential. So here are some quick tips to keep in mind:
Blurry or pixelated stock pictures just won't do. If you're using stock, get quality options. Remember, though, that sometimes an imperfect photo captures human moments the best, and in those moments, authenticity becomes quality.
Likewise—and as we're gonna get into soon—you don't need to be a wordsmith to post on Instagram, but double check your captions for typos and errors. Especially in your hashtags. A misspelled hashtag is just a waste.
8. The essentials of caption writing
Does the thought of writing a quality social media caption get you sweaty? It shouldn't. Yes, the better the caption, the more effective the post, but that's not a reason not to post at all. All your caption really needs is the essentials: explaining what the post is (the job title and description for a job post, some background for an employer brand post), and a call to action to apply if applicable. Everything else you can learn on the job.
View this post on Instagram
An example of an informative, helpful job post caption.
For more on how to write great social media captions, see our busy recruiters' guide to social media captions here.
9. Authenticity is king
Authenticity is king on Instagram. Don't embellish. Don't pretend to offer benefits you don't, or portray your company culture as something other than it is. Candidates can sense inauthenticity like Spiderman senses crime, and it'll turn them off.
And while that doesn't mean you need to air your dirty laundry on social media and tell everyone all the areas your company is struggling with, being direct and honest about need-to-know information like remote vs. on-location, salary ranges, experience levels, job requirements, and so on helps you filter out the wrong candidates and attract the right candidates faster.
View this post on Instagram
Memes are an excellent way to show authentic and fun content on Instagram.
For more on this, see this post about why your employer brand should repel more than compel.
Strategically automate with CareerArc
One last point: you don't have to brave the big world of social recruiting alone.
We're here to help.
CareerArc's award-winning social recruiting solution strategically automates your social media recruiting for you across all major social media platforms—including Instagram—helping you attract better and more candidates with minimal effort.
Want to see it in action? Just click here to view a demo.