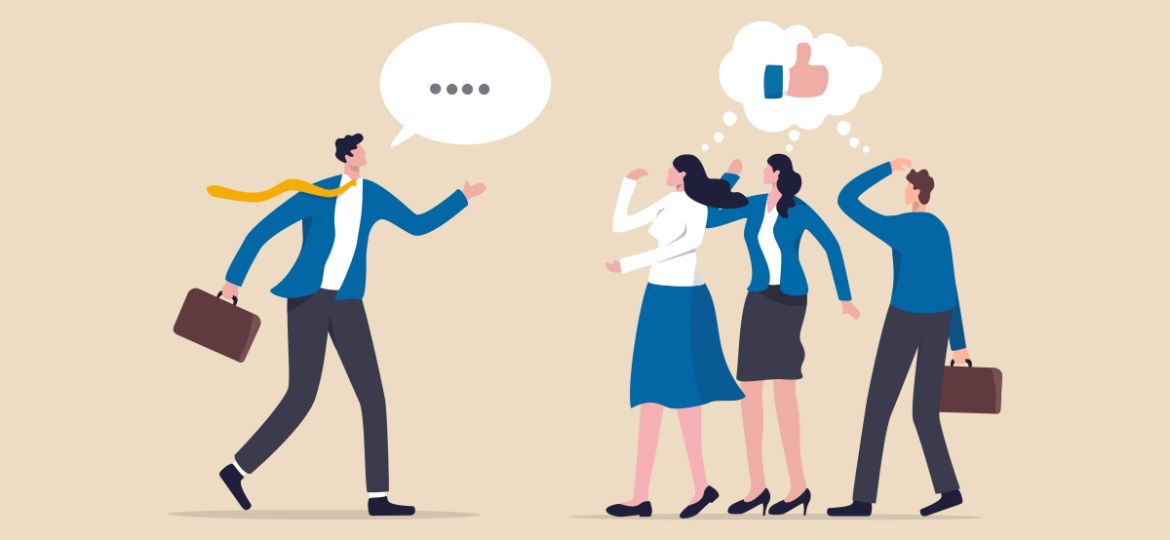 So you've heard us talking all about employee advocacy—how it's this amazing talent acquisition strategy that greatly expands the reach and efficacy of your social recruiting and how you need to doing it, like, yesterday. But you still might be wondering: how can you know? What proof is there that employee advocacy really works? Are there maybe some employee advocacy statistics we could share with you? (Ok, you might not be thinking that last one.)
As it so happens, there are. Here are 19 employee advocacy statistics so crazy, you have to see them to believe them.
Let's go.
24 need-to-know employee advocacy statistics
Why social media is the preferred channel for employee advocacy
Though employee advocacy simply refers to turning your employees into advocates in any form or fashion that might take (like an employee telling their friend about their great work over a cup of coffee or employees giving out company SWAG to candidates at a job fair), it's best known form is on social media. The reason is simple: social media is the best place to find and attract candidates.
Here's why:
90% of Americans between 18 to 29 years old use social media. 82% of adults between 30-49 years old and 69% of adults between 50-65 years old are social media users.
The average daily social media use in America is 2 hours and 6 minutes. Globally, the average is 2.5 hours daily.
73% of job seekers between the ages of 18 and 34 years old found their last job through a social media platform.
86% percent of job seekers use social media in their job search.
45% of jobseekers say social media is very important to their job search.
Gen Z (62%) and Millennials (56%) with work experience are more likely than Gen X (ages 42-57) (31%) and Boomers (ages 58-76) (12%) with work experience to have discovered job opportunities on social media.
Gen Z (48%) and Millennials (48%) with work experience are vastly more likely to have applied to job opportunities they found on social media than Gen X (24%) or Boomers (7%) with work experience. (See here for the above 3 stats.)
When ranking the best places to find new jobs, social media ranks 3rd (behind job boards and friends, and ahead of career sites, professional connections, and job fairs).
For more on this, see our 35 need-to-know social media recruiting statistics in 2022.
The benefits of employee advocacy
Now that we've seen why employee advocacy on social media is such an effective tactic, let's explore the next topic: is it worth it?
Let's find out:
Psst: Yes, some of these stats are about consumers and not candidates. But check out this article about how social media influences consumers and candidates equally.
Are employees interested in being your advocates?
It's a great question. After all, employee advocacy isn't entirely up to you. We can talk about how powerful employee advocacy is all day, but if your employees aren't interested, it ain't gonna happen.
Fortunately, as our recent CareerArc/Harris Poll survey found out, employees are willing and ready to be your advocates.
Check these findings out:
About half of Gen Z and Millennials with work experience use social media to tap their networks for the best opportunities.

48% of Gen Z and 47% of Millennials with work experience have connected with recruiters and/or employees of prospective employers on social media.
49% of Gen Z and 47% of Millennials with work experience have reached out to peers on social media for job leads.

Half of employed Americans say they'd be willing to share their company's social media content to their own social channels. 30% of employees say they already have.
Millenial and Gen Z employees are more likely (67% and 66% respectively) to say they'd be willing to share their company's social media content to their personal social media channels than
Gen X or Boomer employees (43% and 19% respectively).
26% of employed Americans say they would be more likely to share their company's social media content on their personal social channels if they were simply asked to.
24% of employed Americans say they would be more likely to share company social media if they had a direct connection to the content (i.e. it was related to the work they do or the department they're in).
27% of Millennial and Gen Z employees would be more likely to post their company's social media content if their company made it easier—for example, by providing templates.
Ready to make employee advocacy effortless?
And here's one last cool stat for you:
Wounded Warrior Project experienced a dynamic lift of 562% in apply-click traffic just weeks after CareerArc began distributing jobs across their recruiters' LinkedIn profiles.
Because you've seen how effective employee advocacy can be. Get ready to see how effortless it can be when powered by CareerArc. In the words of Jena Vonderhaar from BCD M&E, "I'm getting connection requests, I'm getting messages two or three times a week—more than I had ever seen before—and it's all about, 'Hey, I saw your post. It sounds like a great role. All the information was there, but tell me more, how can I be your top candidate?' We're getting the top talent coming through an easy click of a button with CareerArc."
But don't take our word for it. Try out a free demo here.