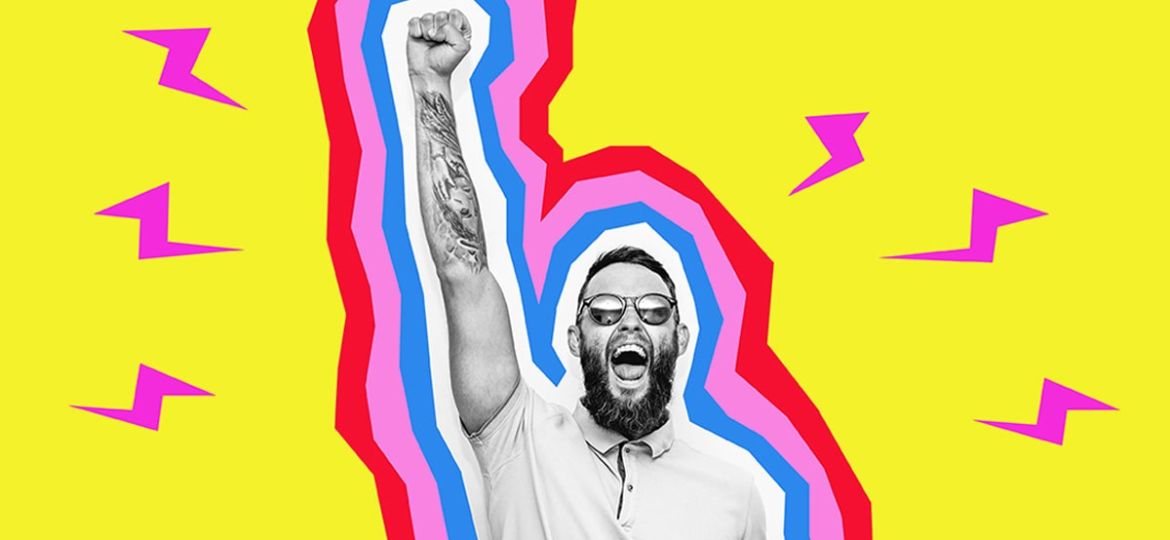 Here's simple recruitment math for you: more job opportunities means more candidates. Except, apparently, when it comes to sales reps. The demand for salespeople is only growing, but recruiters are saying that it's becoming harder and harder to find sales talent.
And sure, the Great Resignation is affecting all jobs. Like it or not, candidates are getting pickier about the jobs they choose. But when it comes to sales positions, there's something more at play.
The reason, reports The Washington Journal, is due to a growing disinterest in being a sales rep. "Images of glad-handing car salesmen or 'Mad Men'-style account representatives are hard to shake, recruiters say, adding that early-career hires aren't always attracted to positions where success is measured in new business brought in."
In other words, as remote work opens previously inaccessible jobs to a wider talent pool, and as candidates in general reassess their work priorities—with work-life balance and a sense of purpose climbing higher and higher on their list—today's talent gets to be more picky about what they want.
And what they want isn't sales.
How, then, do you find sales talent?
The tricky part about all this, continues The Washington Journal, is that it's just a misconception. "Many young workers assume that sales work means convincing customers to buy with high-pressure tactics, and are turned off."
But that perception doesn't match the current state of sales. "Sales has dramatically changed in recent years . . . It's much more problem-solving and working with clients now. Most college-educated sales roles have become much more consultative.'"
Which is actually good news. Convincing talent to be excited about a job they have no interest in is extraordinarily difficult. But convincing talent to be excited about a job they actually would be interested in if they only understood better what the job was?
That's just marketing.
So, without any further ado, here are some tips and tricks to get candidates to be interested in your sales positions.
Rewrite your job descriptions
Selling is hardly a new profession. Chances are, you have job descriptions for your sales positions you've been using for years. Now's a good time to check them over and make sure you're clearly showing how this is the type of sales position candidates are looking for.
And for inspiration, here are some great paragraphs I pulled from actual sales rep job descriptions:
"You are not responsible for generating your own leads. Prior to your first interaction with prospective customers, 75% of the legwork has been done for you. We have a very rigorous pre-qualification process that ensures we are putting our sales reps in the best possible position to succeed. Your only focus has to be on your career. We only ask you to learn our primary product lines, stay true to your training and deliver a proven sales presentation to consumers that truly need what you offer."
I love this, because it tackles head-on the fear that salespeople get little support from their managers and are held responsible for the company's failures. That's a lot to ask of a candidate. This job description makes clear that they're going to help you succeed in this position, as well as grow in your career path.
Here are a list of benefits another job description highlighted for their sales representative position:
"Integrity in all that we do
Access to comprehensive training programs for you and your team members"
Like the previous job description, this one makes clear that they're going to support their sales reps in everything they do—as well as offer them a great salary.
Here are some snippets from a truly effective job description that hits all these points:
"This team is a collaborative group and each person brings a new perspective to our sales strategy. We need you to provide a creative outlook and spark new ideas from your unique skill set to increase the team's efficiency and output . . . We believe in the importance of setting our sales teams up for success and we will train you in our robust sales training series . . . Expect to collaborate with your team and senior leadership to blow your customers' minds! Most importantly, brace yourselves for growth . . . Seriously, some of our leaders started in sales development roles and grew with the company!"
Obviously, some of the claims here are unique to their company. You can only say that some of your leaders started in sales development roles if some of your leaders really did start in sales development roles. But showing your future sales talent that you're going to support them, offer them room for growth, and imbue their role with purpose and fulfillment will make your job descriptions far more attractive to candidates.
How to use social to find sales talent
We're not gonna yap your ear off about the importance of social recruiting and how it allows you to grow brand awareness, find better talent, and showcase your jobs and culture to the world. We've talked about all that before.
Instead, we're gonna showcase some truly awesome social media posts for sales positions, and highlight what makes them so great. First one up:
View this post on Instagram
Using a quote to show how this job is nothing like the sales job candidates fear is a great tactic to attract talent.
Jumping now to the jewelry industry:
View this post on Instagram
This just says it all. The job they're describing here sounds nothing like a used-car salesperson. Each buzzword—"trustworthy," "good-natured," "kind," and so on—are carefully selected to dispel that image from candidates' minds.
And, not to give you whiplash, but here's another great one from the beer industry:
View this post on Instagram
What I love about this is how fun and easy they make it sound. There's no picture here of a sweating salesperson, shirt undone and sleeves rolled up as he yells into the phone. They make this job sound like a blast.
Since—like Captain America—I can do this all day, I'm gonna end off with one more example:
View this post on Instagram
There really isn't a clearer way to show that this isn't the old-school style of sales rep job than flat-out saying, "We only work with people with high integrity. If that's not you, then don't bother applying."
Never worry about filling sales positions again
One thing is clear: the difficulty in finding sales talent is just the latest in this year's long list of talent acquisition challenges. And if you're tired of constantly having to react to each talent acquisition challenge as it comes up and want a long-lasting solution that builds a pipeline of talent just waiting for your next job to land . . .
Then CareerArc is the answer.
With CareerArc, you can build a powerfully effective employer brand on social media while saving yourself an average of 949 hours a year.
Want to see it in action?