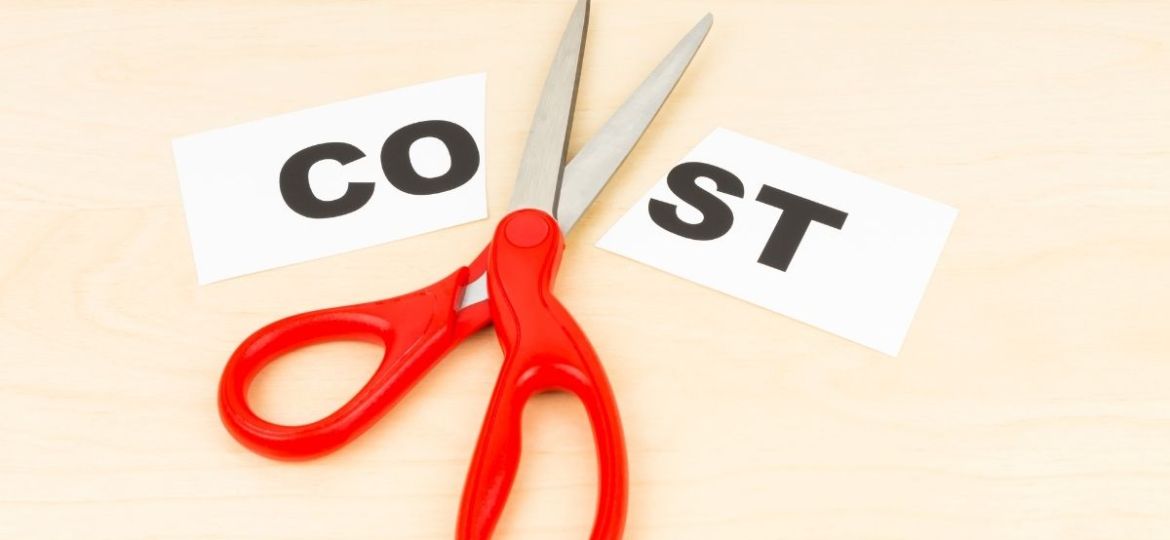 Looking for some out of the box ways to reduce your cost per hire? You've come to the right place. We asked seven HR and recruiting professionals and leaders their favorite strategies to cut their recruiting spend–and save them and their team money.
Here are the strategies they shared:
Build a strong employer brand
Build a strong employee referral program
Reduce the length of your hiring process
Make use of free visibility
Build your talent pool in advance
Consider using realistic job previews
Use recruitment technology
Build a strong employer brand
"When it comes to attracting talented candidates that share in your company's mission and goals, nothing gets the job done like building a strong employer brand," says Riley Beam of Douglas R. Beam, P.A.. "This not only helps build awareness of the many perks that your organization offers but also engages potential candidates and opens doors for insightful conversation between you and applicants."
There's so much to say about employer brand it's hard to know where to begin, but here are some great resources that can help you strengthen and grow your employee brand:
Build a strong employee referral program
"Research has shown that referred applicants are of higher quality than candidates from the general public and are also more likely to perform better and stay longer," says Amit Raj of The Links Guy. "The most advantageous thing is that you don't need to invest in an overpriced employee referral program to get more referrals."
It's true — employee advocacy and referral programs are a must-try strategy in any talent acquisition program and can be executed through a variety of affordable channels like email and social media. Running a successful employee referral program has a lot of benefits, and can be implemented relatively easily. Looking to learn more about how to do it? Check out this article from SHRM here.
Reduce the length of your hiring process
"One way to reduce cost per hire is to make the length of the hiring process consistent or competitive with other industry players," says Michael Alexis, CEO at TeamBuilding. "Chances are, applicants are applying for other opportunities at the same time as they are pursuing a position in your company. If your interview process takes significantly longer than your rivals' then your most promising candidates may secure and accept an offer from another company.
"While you do not want to shorten the process to the extent that you hire non-quality candidates, there are ways to speed up the timeline. For instance, you can automate next steps and responses and block off interview slots to prevent scheduling delays."
As to how to practically speed up your hiring process? One of our favorite approaches is to use social media recruiting. As we've talked about before, social media recruiting attracts like-minded talent better suited for your roles–which allows you to skip several steps of your hiring process automatically.
Make use of free visibility
"Attracting qualified candidates is often a matter of being on their radar," says Wesley Jacobs of Apollo Medical Travel. "Your talent acquisition team should all have purple #hiring LinkedIn profile frames, they should be making posts through personal and corporate social media channels, and they should dig deep into their own networks to find potential hires. All of this costs just free."
Studies show that the vast majority of candidates–even passive ones–are actively using social media to both check out companies' employer brands and as part of their job search. Since social recruiting allows you to reach candidates in the place they visit most, social media presents one of the most effective and affordable ways to get on candidates' radars
Build your talent pool in advance
"You never know when your company is going to be hiring new roles, and so you should always be ready to hire," says John Wu of Gryphon Connect. "Sourcing a talent pipeline in advance will help you save time and money on sourcing a new candidate. It might not be a good time for all these candidates to find a new job, but the larger pool you have to source from, the less time it will take you to find perfect candidates for the role. This saves a ton of time and money versus sourcing from scratch on a new position and will help you stay ahead of the game when looking to hire for new positions. Build your talent pool in advance, and always be ready for when your company will be hiring for new positions."
Generally speaking, the best and most cost-effective way to build your talent pool is to invest in organic recruitment marketing, either instead of or in addition to paid recruiting. Paid recruiting efforts like ads and job boards help you find candidates in the present, but tend not to have an overarching effect after you stop paying. In contrast, organic recruiting efforts (like using social media to hire) helps you build a recruiting funnel that's always on.
Consider using realistic job previews
"Consider using realistic job previews instead of traditional job descriptions," says Jessica Miller-Merrell of Workology. "Even the most well-written job description only includes the basic requirements, duties, responsibilities and skills needed to perform the job."
"However, a realistic job preview can be used to share both the good and bad aspects of a job (remember that "good" and "bad" are relative to most). Applicants may know little about the job for which they are applying and/or have inaccurate expectations or perceptions. Realistic job previews can help candidates learn more about the work environment, duties and expectations to help them decide if they are a good match. This can help reduce the size of your talent pool via candidate self-selection, which reduces the time that you and your team spend screening applicants."
Here are some great resources on how to write better job descriptions:
Use recruitment technology
"Recruitment technology can cut down on the money and time spent during the candidate sourcing phase," says Craig Hewitt of Castos. "Look for technology that gives you a 360 degree view of a candidate's professional background including their qualifications and experience. Whether it's background checking or profiling, recruitment technology can make hiring more seamless, streamlined and cost-efficient."
Of course, there are a lot of recruitment technologies out there. If you're not sure where to start, this article on recruitment technology trends might help.
Invest in social media recruiting
This one's from us. Social media recruiting is a powerful tool to increase brand awareness, reach more candidates, find higher-quality candidates, boost your employee retention–to name just a few benefits.
Built exclusively for talent acquisition teams, CareerArc's award-winning social recruiting solution has transformed countless companies' talent acquisition efforts. Like Texas Roadhouse, who attracted 400k applicants over 12 months with CareerArc. Or Boston Market, who saw an 85% retention rate from all new hires during the Great Resignation. Or UAMS, who received over 3x the number of nursing applicants in one week from a single CareerArc-powered Facebook post than they did from 3 months of regular recruiting.
Want to learn more? Just click here to schedule a free demo.
This post was graciously contributed by Terkel. Terkel creates community-driven content featuring expert insights. Sign up at terkel.io to answer questions and get published.