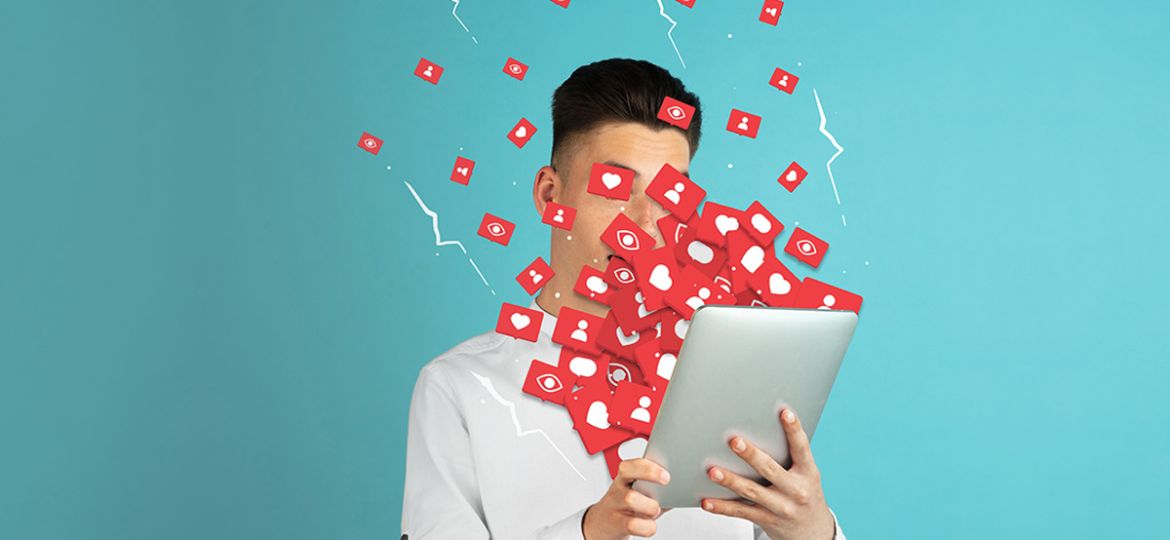 Here's something we can all agree on: today's recruiters have their work cut out for them. Though every company and industry is different, recruiters face three general challenges today: 1) Needing to fill a record number of roles, 2) An overall difficulty in finding qualified candidates for those roles, and 3) having less and less time to do so.
But what if it didn't need to be that way? What if recruiters could find better candidates faster, all with less effort?
Enter social media recruiting: the art of using social media for recruiting purposes. Many recruiters use LinkedIn to message promising candidates about roles they might be a fit for, but social recruiting is so much more than that. Social media recruiting is about posting your open jobs, as well as your employer brand content, to both your company's and your recruiters' profiles to attract the most qualified candidates–even passive ones–earlier, faster, and at a greater number.
Like in this recruiters' post from ULTA Beauty. As you can see, it didn't just generate plenty of engagement, but offered an opportunity for the recruiter to actually engage with candidates.
But getting the talent outcomes you want from social media requires the right strategy, volume, velocity, and frequency. Otherwise, you could spend tons of time publishing content that fails to even reach or resonate with your ideal candidates.
The heavy lift of content creation and publishing is one of the main reasons recruiters aren't able to post on social media more often and more effectively. (The other being not being able to see the recruiting results those efforts can bring. We covered that here.)
So here are some of the key strategies—tried and tested by our clients—that can give recruiters an edge on social media.
For more about social media recruiting and why it's so effective, see here.
5 strategies to enhance recruiters' reach on social media
Social recruiting enhances recruiters' reach on social media in a number of ways. Like:
     1. Personalize recruiters' post by job type, location, and more to target the right candidates
Like any organic content, social media recruiting works best when optimized according to best practices and guidelines. If you're hiring for a part-time freelancer working remotely, the wording and hashtags you'd use would be different than if you were hiring for a full-time senior manager in Nashville–not just because the job description is different, but because the candidates you're targeting are searching for different keywords and hashtags, so using the right ones will help them find your posts. Optimized content allows you to craft posts candidates will easily find in their job search.
Looking for examples? Check out these 11 killer social media job post examples and these 13 social media recruiting caption templates.
     2. Supply recruiters with ready, pre-approved content to reinforce branding and messaging
Like we talked about here, every single post should be viewed as an opportunity to broadcast and grow your employer brand. That's why it's important to use branded content–from hashtags to images to colors and everything in between–to ensure you're always portraying your brand in the best possible light.
But asking recruiters to find those assets from a folder of options and compose their own captions during their busy work day may not only be unrealistic, it could be very unproductive. That's why it's beneficial to have all those assets easily accessible in one convenient location.
(Psst: With CareerArc, syncing branded content from your daily work files is effortless. Read more about our content library here.)
     3. Consistently publish and engage on social to boost brand awareness (which can impact response rates to recruiter outreach)
Job boards come with limitations. They only attract active candidates, and even then, you have to pump money into them to even be seen over the competition. Social media recruiting lets recruiters build awareness of their open jobs and open positions, even before candidates have started searching. Plus, social recruiting is an excellent way to reach passive candidates not even looking for a job.
And if you get your employees, hiring managers, and even your leadership team involved in employee advocacy, the effort to raise brand awareness on social media is shared and becomes even more powerful with each click, follow, comment, and connection across each network.
That brand awareness then increases the likelihood of your recruiters' InMails and emails being seen by passive candidates and their social media job posts converting clicks to your career site.
Speaking of employee advocacy . . .
     4. Tap into the power of employee advocacy to lift brand awareness for all
Posting your open jobs and employer brand content to your recruiters' profiles isn't just another place to post your social recruiting content. It's a great way to tap into the powerful benefits of employee advocacy: the increased reach of tapping into more peoples' networks, the brand loyalty statement of having your employees talk about your jobs and your employer brand, an opportunity for a more human and personalized connection with candidates–to name just a few.
And with CareerArc, it's as simple as clicking the words: "Connect Profile."
Psst: read more about how social media recruiting can help your talent acquisition strategies here.

An example of a social media recruiting post from a recruiter's profile.
How to save time with recruiter posting
Of course, there's the downside: the time it costs to do this all. Recruiters are short on time as it is. Expecting them to do social media recruiting effectively–posting all your open jobs, taking down your old jobs, and posting employer brand content, with the scale and frequency necessary to stand–all on their own seems unreasonable.
The solution?
     5. Automate social recruiting at scale.
Social media recruiting at scale allows you to reap all the benefits listed above no matter the size of your company or the volume of your open jobs, and automation allows you to do it all without costing yourself or your recruiters' time.
How much time? On average, we save our clients 949 hours a year, but you can calculate how much time we could save you here.
CareerArc's automation saves you time and gets you more top candidates by:
Auto-syncing to your ATS to craft social media posts for all your open posts.
Auto-creating new posts with our magical (pardon the pun) Magic Posts feature.
Auto-publishing to your company's and recruiters' social media channels so you're building brand awareness and maximum reach with minimal effort.
Read more about CareerArc's automation capabilities here.

A recruiter from Flex posting about an open job.
Automate social recruiting at scale with CareerArc
Social media isn't easy. There's so much to know: what to post, when to post, which hashtags to use, when it's okay to reuse the same content and when it's time to refresh. And when it comes to social recruiting, it just becomes harder. You have to weather the social media storm of content publishing and engagement, but at the scale needed to reach candidates.
We're here to help.
As the only social recruiting solution designed specifically for talent acquisition, helping you expand your reach to find more and better quality candidates while saving you months of time in the process is at the heart of what we do.
As Lindsay Lee, Senior Manager of Global Employer Brand at Flex told us, "We found that with CareerArc we could essentially control the brand, but we could also automate the process for recruiters, and that was really important to us. It's very little lift for recruiters and very little lift for the employer brand team."
Or like Karen Winant, Talent Acquisition Manager at Wounded Warrior Project said, "Our organization has experienced a dynamic lift of 562% in apply click traffic because of CareerArc's recommendation to fully activate our talent acquisition team's LinkedIn channel campaigns this year. We saw this dramatic increase in traffic just weeks after CareerArc began distributing jobs across our recruiters' LinkedIn channels.
Or in the words of Shawn Scott, Talent Acquisition Manager at Vi Living: "Over the course of a year, hundreds of hours of my time are saved. I can't imagine not using CareerArc to effectively execute our social media strategy."
You can read more about how we work here. Or, if you'd like to see it in action, click here to schedule a free demo.