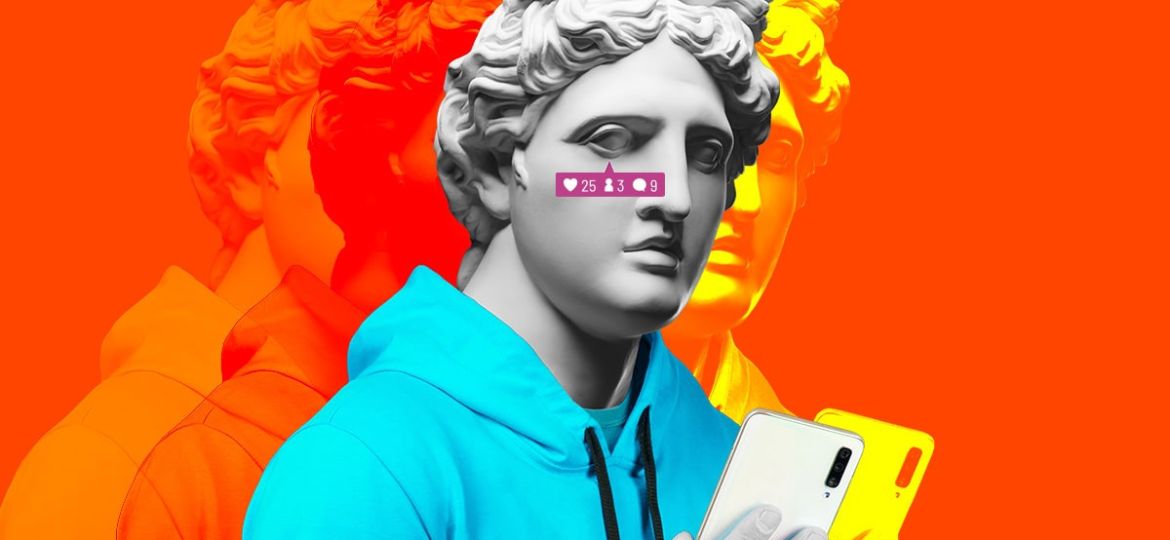 We're just going to come out and say it: you need to start using social media to hire employees. Especially now.
It's no grand secret that 2021 hasn't been a great year for talent acquisition. Between the Great Resignation and Covid-19, employers all over are struggling to both recruit and retain employees. (For our latest study on what's driving these trends and how they're going to shape the next few months, see here.)
That's where social media comes in.
Social media has always been a great recruiting tool. We've gone into detail about this before, but in short: social media recruiting allows you to build a powerful and flexible employer brand that adjusts to any challenge, recruiter passive employees, widen your talent acquisition funnel, and help retain employees.
Which are always things you want in talent acquisition. But especially now. With the industry facing so many challenges, it needs a solution capable of tackling them head on.
That solution is social media.
Why using social media to hire employees is so effective against the Great Resignation
It all comes down to the root causes of the Great Resignation. Employees' needs and priorities are changing, and if a company doesn't reflect those needs, they'll leave them for one that does.
Here are the key elements behind the Great Resignation (for more on this—including specific strategies to help you tackle the Great Resignation—see here):
Burnout and desire for a change of pace.
Need for greater work-life balance.
Desire for remote work.
A growing hunger for purpose in their work.
Candidates have unprecedented access to jobs with better pay or better working conditions, and therefore have more opportunities to choose from.
In short: candidates want flexibility, meaning, safety, and great pay.
Why should you care? Because, in the words of Max Bialystock: "If you've got it, flaunt it." If you know what candidates are looking for, showing them that you have it is a great way to attract them.
And social media is arguably the best way to do so.
So let's get into the different ways you could use social media to show your candidates that you're the company they want to be working for.
One: posts unique to the Great Resignation
We talked earlier about how social recruiting is a valuable tool always. But to tackle the Great Resignation, you need to take things a step further. You need to explicitly show how your company is rising above the competition to offer talent the things they're looking for.
That could be as simple as a hiring bonus, like Terumo Cardiovascular did here:
Using an employee spotlight to show your maternity leave policy (the type of work-life balance candidates are looking for):
Showing that you're taking safety seriously by getting 100% of your staff vaccinated:
Or, continuing on that last point, flat-out saying that safety is one of your top priorities:
To reinforce our long-term environmental sustainability commitments, we've set numerous people goals in three major categories: inclusion and diversity, labor practices and health and safety. Read more here: https://t.co/KeKNfvAOHt pic.twitter.com/YtmgqbDKNu

— Flex (@Flexintl) July 22, 2021
Something a little different that shows off that working by you can be fun and relaxing:
With the past year & a half's events, we can all use a little stress relief! Team members @ Desert Springs can now enjoy a spot to relax & unwind in the Serenity Room! Shout out to the Desert Springs Auxiliary team for caring for our hardworking team. #LifeAtVHS pic.twitter.com/DZ6dG85WZK

— Careers at Valley Health (@VHSCareers) November 5, 2021
Or a post like this, that shows how you offer the flexibility, pay, and benefits candidates want:
For more on this, see here for examples of how to create posts to target the Great Resignation and here for how to create posts to attract talent ahead of the Great Rehire.
Two: job posts
In addition to creating posts targeted to tackle the Great Resignation, you should also be investing in the type of social media recruiting you'd anyways be doing: job posts, employee spotlights, culture posts, and DEI posts. Those are the type of things you should always be posting on your social media accounts.
Let's start with job posts. This one's kinda a given. The simplest method of using social media to hire employees is to tell the world that you're hiring employees.
But if you want to catch the attention of employees during the Great Resignation, you need to take it a step further than simply saying that you're hiring. You need to show them why they should work for you.
Here are some great examples of such posts.
This is a great one, because it doesn't just tell candidates they're hiring. It shows them that working at Vi Living means being part of a great culture and boosting your career—things candidates want now.
Another example? This great one from The Qi.
View this post on Instagram
This one's authentic. The image may be simple, but the caption highlights the culture and benefits, and promises purpose. (For more on writing better captions, see here.)
Last example:
We love this post, because in addition to being a great job post, it's targeted to a specific group (in this case, veterans), which both shows who they are as a company and boosts the effectiveness of reaching that specific audience.
For some more examples of killer job posts, see here.
Three: employee spotlights
Employee spotlights are a powerful tool, with a number of benefits. For example, they:
Allow you to reach a wider audience by catching the attention of the spotlighted employees' network;
Boost retention by showing your employees you care;
Show prospective candidates that you're a company that values their employees;
Act as a testimonial to prospective candidates.
Here are some examples of some employee spotlights that really stand out:
This is a classic example of how an employee spotlight can work as empirical evidence that you are a great company to work for.
Here's another example:
This post not only spotlights the employee but also, through the spotlight, highlights the culture as well.
Last example:
For more examples of creative employee spotlights, see here.
Four: posts about company culture and values
If the Great Resignation has taught us anything, it's that employees are no longer satisfied with pay and benefits. They want more. They want to know what working for you entails and what your values are as a company.
So show them that. Take this post from KeHe Distributors, that does an excellent job of showing candidates the values KeHe stands for.:
Or this post from Wounded Warrior Project—a brand that in general does an excellent job of communicating their values in their posts:
Or this post from Harbor Freight Tools, that shares what their employees said about their company culture:
For some examples of how to communicate company culture on social media, see here.
Five: posts about DEI
Diversity is more important now than ever (for more on this, see our DEI Lookbook here.)And social media is an excellent way to showcase your diversity and inclusion initiatives to the world. Like Panda Restaurant Group did here:
Another example? This great post from Planned Parenthood of the Pacific Southwest;
For some more specific examples of how brands have used social media to promote diversity and inclusion, see here and here.
Make it effortless
So now that we've covered some examples of what you can post, you might be wondering how you post them. Or, more specifically, how you can use social media to hire employees to a crazily-effective extent without costing you precious time?
That's where we come in.
CareerArc's award-winning social recruiting solution—the only one in the world designed exclusively for talent acquisition teams—has been helping clients build a brand awareness that nets them more candidates and better candidates for over ten years.
And we do it all while saving you an average of 949 hours a year.
Curious how it all works? Just click here to check out a free demo.