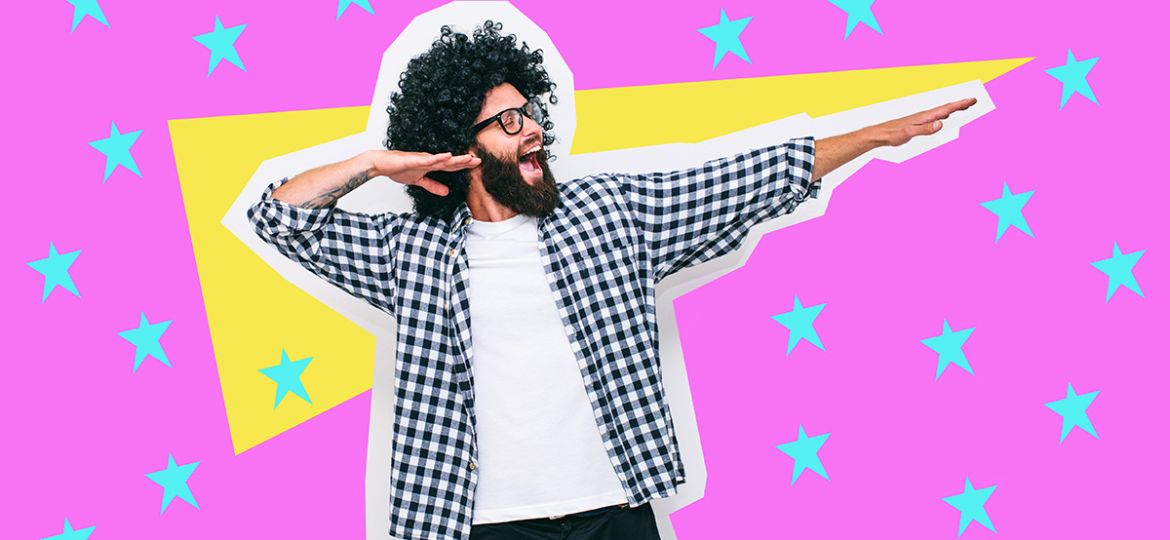 If you aren't yet actively engaged in employee advocacy strategies, you're snoozing and losing. Employee advocacy is more than just the next hot thing in the world of recruiting: it's a highly effective tool to improve the reach, reinforce the validity, and strengthen the gains of your talent acquisition strategies (not to mention improve employee retention). There's just one problem: running a successful employee advocacy program is often easier said than done.
Which is why we wanted to show you some examples of what successful employee advocacy programs look like. Here are 12 examples of companies that have got their employee advocacy strategies right.
12 companies with successful employee advocacy programs
Bob's Discount Furniture
Vi Living
ULTA Beauty
CVS Health
Inspire Brands
BCD Meetings & Events
MasterCard
DriveTime Automotive Group
Barilla Group
Midland Independent School District
Texas Roadhouse
Panna Knows
     1. Bob's Discount Furniture
Like social recruiting in general, successful employee advocacy requires a variety of different posts posted to multiple profiles. Bob's Discount Furniture is a great example of that. You can find a variety of different job content posted from various employees' profiles, ensuring that they're maximizing their reach without ever sounding repetitive.
As an example, here's one of their employee advocacy posts:
This is a well-rounded post that highlights the benefits of working for them, shares that they're hiring, and uses a compelling image that shows a collaborative work culture.
Related: Watch Bob's Discount Furniture's recruiting manager talk about their social recruiting successes.
     2. Vi Living
At Vi Living, they aren't just recruiting; they're telling a story. As Shawn Scott, Talent Acquisition Manager puts it, "When you think about senior living, most of the time we think of a nursing home. We think of very pre-made bland food. We think of bad smells. Older communities and infrastructure, high turnover, and very poor care." Which is exactly the opposite of what Vi Living actually is. So for them, boosting hiring and telling the Vi Living story goes hand in hand.
They take their social media hiring and employee advocacy strategies seriously. For example:
This is a perfect example that anything can be employee advocacy. Got a hiring event? Get your employees talking about it on social, too.
Related: How Vi Living's social recruiting saves them hundreds of hours a year.
     3. ULTA Beauty
One only has to take a quick glance at ULTA Beauty's social media channels to see that they're a company that knows how to do social recruiting right. As we've said before, even a job post should be treated like it's an employer brand post. ULTA Beauty's posts are perfect examples of that.
And that extends to their employee advocacy as well. For example:
This is a great example of how the best employee advocacy posts are well-designed, well-written, and—most importantly of all—show candidates why they should care about what you have to say.
Related: Hear how ULTA Beauty achieved a 53% YOY increase in holiday hires.
     4. CVS Health
Social recruiting and employee advocacy are effective strategies for companies large and small—and CVS Health is living proof of that. You can read more about their social recruiting success story here. Just to offer one example of their employee advocacy efforts:
This job post is short, to the point, and says everything it needs to say.
Related: CVS Health talks about how they achieved their lowest cost per hire through social recruiting.
     5. Inspire Brands
If you're not in the restaurant industry, you might not have heard of Inspire Brands—but you've almost definitely heard of some of their chains. Like Arby's, Baskin-Robbins, Dunkin' Donuts, Sonic Drive-In, and more. And yet, despite having to recruit across the country for so many different chains, Inspire Brands manages to run a highly successful employee advocacy program. As one example:
This cleverly-designed poll, designed to draw attention to open jobs, is a great example of how good employee advocacy doesn't have to be boring or repetitive.
Related: How Inspire Brands drives talent to their global restaurant brands.
     6. BCD Meetings & Events
Employee advocacy is a major part of BCD Meetings & Events' social recruiting strategy. By automating social posts to their recruiters' LinkedIn profiles, they've not just broadened their reach but allowed for further personalized engagement with prospective candidates.
Here's an example of one of their employee advocacy posts:
Related: How BCD Meetings & Events uses social recruiting to power candidate conversation.
   7. Mastercard
Mastercard's employee advocacy is a global effort, with the company's ambassadors spanning the globe. In order to drive maximum awareness to all their jobs but also ensure they're relevant to each ambassador's network, they route the right job posts to the right ambassadors automatically with CareerArc. Plus, they enlist not only talent acquisition professionals and leaders to participate in EA, but also drive adoption across hiring managers who now automatically share what jobs they're hiring for without any added effort.
As just one example:
An example of how employee advocacy boosts your reach globally as well.
Related: 7 ways to tell if it's time to invest in social recruiting automation.
     8. DriveTime Automotive Group
But employee advocacy isn't limited to job posts. DriveTime's Head of People, Culture, & Engagement shares a healthy mix of both job posts and employer brand content to her profile. As they've shared with us in the past, DriveTime creates custom social recruiting campaigns for hard-to-fill roles, and it's that attention to detail that shows in their employee advocacy efforts.
This winning employer brand post is a perfect example of how content by employees can hit harder than branded content.
Related: How DriveTime saw an increase in both applicants and their Glassdoor rating through social recruiting.
     9. Barilla Group
Barilla is a company that takes its social media recruiting and employee advocacy seriously. And it shows. Expect to find custom imagery and well-crafted posts across their profiles. As one example:
Sometimes, a simple tweak of wording is enough to make an employee advocacy post stand out. Like calling all pasta lovers when you're a company renowned for making great pasta.
Related: How Barilla tells its employer brand story the way it was meant to be told.
     10. Midland Independent School District
It's hard to pick the winner of the "industry that's struggling the most with recruiting" competition, but education would definitely be a strong contender for first place. Yet Midland Independent School District is managing to tackle those challenges nevertheless. As they recently shared, their partnership with CareerArc has been a big part of that. In their words, "We are getting highly qualified applicants early in our recruiting period for the next school year and hired them before summer with the launch of CareerArc."
Here's an example of one of their employee advocacy posts:
Related: 7 strategies to attract high-value, hard-to-find talent in a recession.
     11. Texas Roadhouse
Texas Roadhouse is proof of how much social recruiting and employee advocacy can accomplish. Within just 12 months, they were able to hire 400,000 employees through social recruiting and employee advocacy alone. And as these two examples show, they know how to do employee advocacy right.
Related: 10 companies share their social recruiting automation ROI.
      12. Panna Knows
Sometimes, it's good to break the mold. This employee advocacy post from Panna Knows—a company that specializes in recruiting for retention—is a reminder that authentic, engaging content works, even if it doesn't fit into the typical social media hiring format.
Plus, this post comes from their CEO. Which just goes to prove that employee advocacy is for all employees, not just recruiters.
Related: How to build a brand awareness that stands out. 
Press the easy button on your employee advocacy program
Do you know what all these companies have in common?
They strategically automated their employee advocacy with CareerArc.
Because, like we said above, employee advocacy is a lot of work. But it doesn't need to be. As Jena Vonderhaar, Talent Acquisition Administrator at BCD Meetings & Events put it, "We're getting the top talent coming through an easy click of a button with CareerArc."
Wanna see it in action? Click here to see a demo.