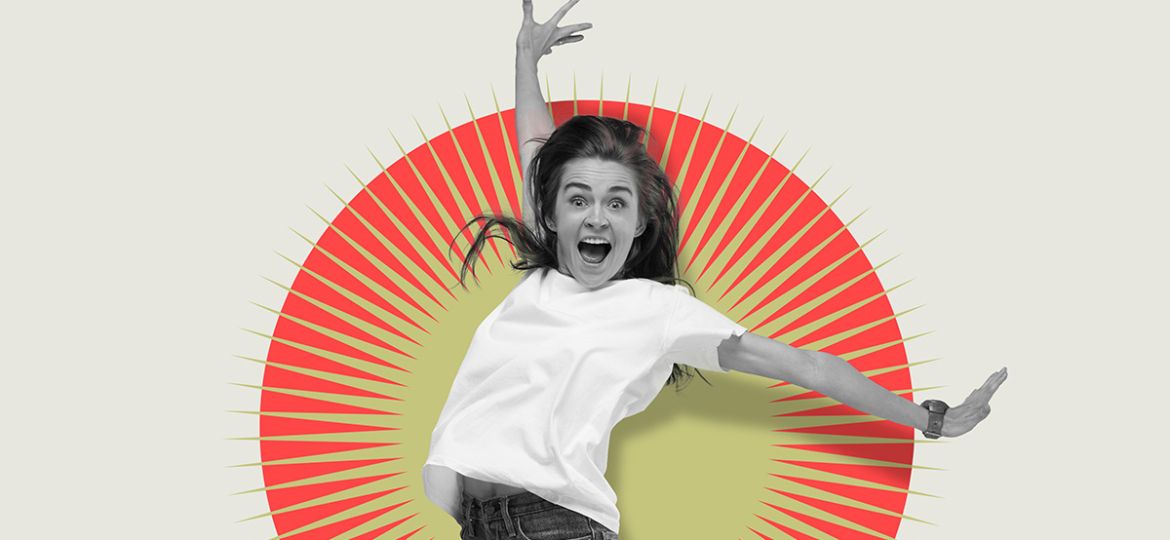 They say numbers speak for themselves, and in the case of social recruiting and its efficacy—that's true. But sometimes you want more than just the numbers. Sometimes you want an example—a real-life story of someone who got a job on social media.
To that end, we asked 10 different professionals to take off their work hats, get a little authentic with us, and share if they'd actually seen personal success with social media recruiting.
These are their stories.
How 10 professionals landed their jobs on social media
Here are social media hiring success stories shared by 10 professionals:
I found my job through an employees' social media posts
Hashtags get me hired on Instagram
Kickstarted my career from a Facebook group
I'm working for a company I found on Facebook
My virtual portfolios and social presence worked
I got hired through social media
A company's consistent and healthy social media presence persuaded me to take a job
Keyword optimization on LinkedIn helped find for job
I'm working for someone I connected with on Twitter
Social media has played a major role in my career trajectory
I found my job through an employees' social media posts
"Before I started with CareerArc, I was working for a restaurant group and was ready for a change," shares Alyssa Gioscia, Director of Enterprise Development at CareerArc. "A friend at the time worked at CareerArc and was regularly posting on Facebook how much she enjoyed her job and the company she worked for. I didn't know much about the company at that point, but her posts caught my interest because she clearly loved her job and the organization. I said to her, 'I don't know where you work (yet) or what you do, but I want to learn more!' We talked about her role and opportunities on the team, as well as what she enjoyed about the culture. It resonated with me so I applied, and I'm still with CareerArc today."
For more about employee advocacy on social media, see here.
Hashtags get me hired on Instagram
"On social media, all of my posts include hashtags that are similar to, if not exactly, the key phrases that clients use to find me on Google," says Will Gill, Owner of DJ Will Gill. "The only difference is the longer the key phrase on Google, the less chance someone is using that on Instagram. For example, while there is a high volume of users Googling "the best wedding DJs in Los Angeles", I translate that to #LAWeddingDJ on my Instagram. I receive at least 2 contracted gigs a year from Instagram alone."
Related: The recruiter's go-to guide for social media hashtags.
Kickstarted my career from a Facebook group
"When I was new to digital marketing and content writing, I struggled to find job opportunities that aligned with my personal goals," Milo Cruz, CMO at Freelance Writing Jobs. "Freelancing sites weren't around yet, so finding work wasn't as quick and convenient as it is today. However, I was able to join a Facebook Group that connected employers with content writers from all over the world. I was scrolling through the posts one day and found an ad that matched my background. I took a shot and got the job a few weeks later. The position was at an international marketing agency, which was my first real exposure to the world of SEO and what makes effective marketing content. It was also a chance for me to work with businesses from all sorts of industries, which quickly broadened my knowledge and skills."
"Today, I look fondly on that job as being the biggest stepping stone on my journey to becoming a virtual CMO. Had I not seen that Facebook post from years ago, I might be in a completely different place in my career now."
Looking for stories of how employers are finding candidates through social media? Check some out here.
I'm working for a company I found on Facebook
"Fitness and leading a healthy lifestyle have always been important to me," shares Michael Garrico, Co-Founder of Total Shape. "I used to spend a lot of time watching videos and reading things that might improve my skills and enrich my knowledge. That's how I stumbled upon a Facebook post that grabbed my interest right away. From a consumer's point of view, it was so appealing and simpler to comprehend that I looked further and discovered their website. For a while, I became so engrossed in it that I began searching for any openings in that company. I was able to land a job at this organization after getting in touch with them and displaying my knowledge of the industry. The best aspect is that I have improved so much in terms of my skills since the day I started working for this organization that I plan to stay with it and contribute to it in the same way."
Want to learn how to craft social media posts that grab attention like this one did? Check out these 11 killer social media job post examples here.
My virtual portfolios and social presence worked
"I was hired into an old role largely because of my social presence; it was one of the best ways to kickstart my career," shares Fernando Lopez, Marketing Director at Circuit. "Since I've always worked in marketing, showing off my skills on social doubled as both a way to reach hiring managers and prove my capabilities. By including my social handles on my resume and building an online presence via a simple online portfolio, I was able to make myself stand out at a time when I was relatively green and inexperienced."
Related: 9 social media profile optimization tips for talent acquisition leaders.
I got hired through social media
"I was hired through Facebook," says Ashley Garabed, Marketing Assistant at Argon agency. "I made a post saying that I was a stay at home mom for the last 4 years and I was desperately looking for work. Someone on my facebook friend's list just so happened to be a business owner at Argon Agency and she messaged me asking if I wanted a job. Currently, I am still employed here at Argon Agency, I have received employee of the month, even with less qualifications as the rest of staff. This is digital marketing, so a lot of our work is based around social media, which makes sense as to why I was found through social media. When looking at potential employees, we do look at their social media accounts to see how well they utilize the platform."
For more on how social recruiting helps you find qualified candidates, see here.
I found my job through a private alumni group on social media
"You should never underestimate the power of social media," says Søren Jensen, Junior Digital Marketer at CyberPilot. "I actually found my current job through social media on a private Facebook page for my university. There was a really creative job post about my current job that I found really entertaining, that's why I applied and then got the job.
"And I've noticed that social media hiring has never been bigger than it is now! And that is obviously because it works. People notice the creative job posts. Companies are putting more and more effort into marketing their companies through social media and thus also does this by making more and more creative job posts on their social media! And I gotta tell you that it really, really works. I've actually posted/created some of our company's current job offerings where I've made split tests. Some more traditional job posts, and somewhere I used some creative writing and lots of scenarios. The results speak for themselves. The more creative I was, the more the applicants. People notice!"
For more on how social media works, check out our Social Media Recruiting Lookbook.
A company's consistent and healthy social media presence persuaded me to take a job
"A recruiter with Heartland, Christian, reached out to me via LinkedIn InMail for my current role," shares Carrie Corcoran, Senior Communications Manager Employer Brand at Heartland. "The timing was not right and I did not want to be fully onsite. I kept seeing the role pop up periodically in employer branding groups I'm part of on Facebook. After a short stint with another company I decided to give it another look. I noticed it was now remote which really floated my boat. As I went though the interview process I was more and more invested and intrigued in the opportunity. By the end of my interviews the only question left in my mind was, 'When can I start?'
"In my case, two social media channels, LinkedIn and Facebook played a big part in influencing my decision to explore the opportunity. I'm thrilled that I did. I've been in my role a little over 90 days and I'm not only surviving, I'm thriving. I love the team I'm on, values of the company, and leadership walks the walk."
For tips and tricks on how to create a truly compelling social media recruiting presence, check out these 53 social recruiting strategies here.
I'm working for someone I connected with on Twitter
"I've spent the last few years building my own business," shares Craig Anderson of Tech Detective. "In the meantime, I put together a small group of other business owners to share our knowledge and help each other take on challenges. One of those group members was someone I met on Twitter. We would often like and comment on each other's posts – so I invited him to the group.
"I've now sold my initial business, and have been working for him! Sometimes in a niche industry it's hard to meet good candidates, so since we'd been talking shop for over a year, I was able to come in at a high-level and help him grow his business. So far it's been fantastic to work with someone I was already friendly with, and exciting to help grow a business I'd previously only followed on social media."
Related: 6 effective ways to use Twitter for recruiting.
Social media has played a major role in my career trajectory
"I have absolutely used social media when I am open to new opportunities or actively searching for a new role," says Kylie Denk, Employer Brand Manager at Index Exchange. "I have seen creative ads across various social media channels that have intrigued me to learn more about companies, but let's focus on how I've used LinkedIn and Facebook. It's key to have your personal brand highlighted on your LinkedIn profile. I make sure my "About" section is filled with what I do and believe professionally, then I include hashtags that apply to the location, industry, and skills I'd like to highlight. My tip is to update your profile 1-3 times per year to make sure the information is relevant.
"I have used both LinkedIn and Facebook for networking and communication about job opportunities as well, whether I am actively searching for roles or receiving messages from recruiters. Networking through groups on both platforms has also been helpful as many people often share job opportunities within their professional communities."
For more tips on how to reach candidates on social media, check out this article on how to boost recruiters' reach on social media.
Find the talent you're looking for with CareerArc
Finding the right talent on social media doesn't have to be difficult. For over ten years, we've helped countless companies—big and small and from all types of industries—turn their social media profiles into recruiting machines. Click here to see how.
This post was graciously contributed by Terkel. Terkel creates community-driven content featuring expert insights. Sign up at terkel.io to answer questions and get published.