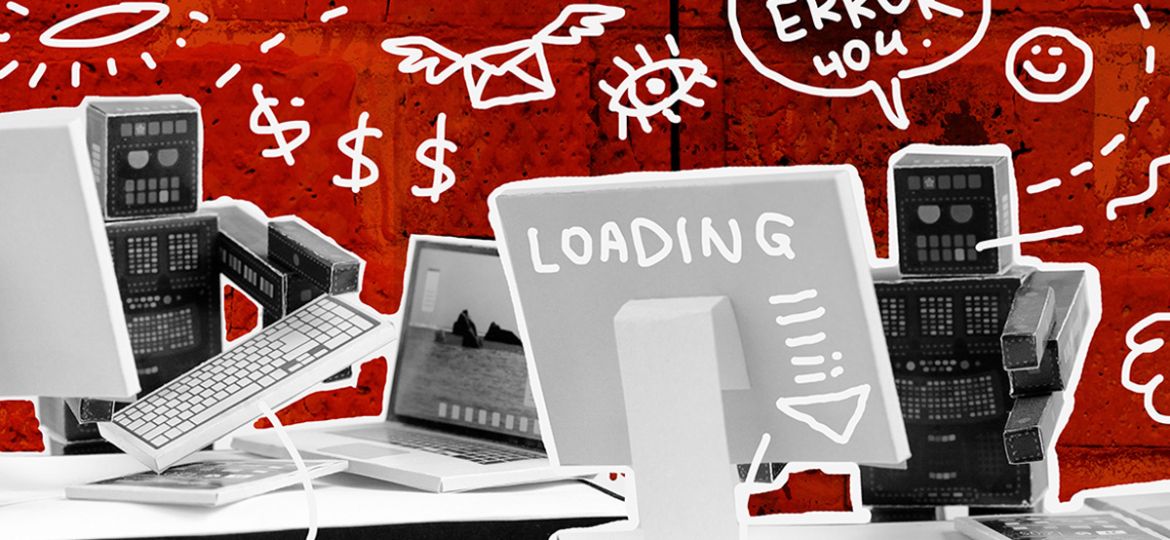 There's a lot you can—and should—expect from social recruiting, but one thing you never hope to see? Radio silence. No likes. No applies. No changes in anything at all. But what do you do if that's exactly what happens? You throw your proverbial hook into the social recruiting pool, and nothing bites on. For all intents and purposes, your social recruiting isn't working. What now?
This troubleshooting guide is here to help you with exactly that.
Here's what you can expect from this guide.
Troubleshooting steps for when you think your social recruiting isn't working
First, assess if your strategy is tailored to meet your goals.
What to do if you're not seeing an increase in candidates coming in.
What to do if you're not seeing the quality of your candidates improve.
What to do if your social media network isn't improving.
What to do if you're not seeing a growth in engagement.
What to do if your social recruiting is taking too much time.
What to do if you're not finding diverse talent.
Let's break it down.
Do you know your social recruiting goals?
Social media recruiting can accomplish a lot. It can help you:
And while a strong social recruiting presence can help you meet all those goals, if you're trying to achieve a specific goal in particular, tailoring your strategy to that goal is the best way to achieve it.
So, when you feel that your social media recruiting isn't working, it's important to define what your goals are and what your definition of "working" is—and then assess if you've tailored your strategy to meet those goals. Different goals require different strategies, and often, not seeing success means not understanding the right tactics to meet your goals.
Not sure what tactics are best for which goals? Keep on reading to find out what to do if you're not meeting your social recruiting goals.
(One important note to bear in mind: The remainder of this post isn't to be taken as us saying that the only way to reach your goals is to follow the steps below. Nor does it mean that for social recruiting to be effective, it either has to be perfect or you might as well not bother. But these are the most efficient ways to reach these goals.)
Help! I'm not seeing an increase in candidates coming in
This is probably the #1 goal employers expect from social media hiring, so if you're not seeing that increase, you're definitely going to want to assess how to fix that.
The main way social media recruiting helps you get candidates is through job posts. If you're not seeing candidates come in, check the following:
The quality of your job posts. Simply saying, "We're hiring! Apply here," might tell the world you're hiring, but it doesn't give them a reason to apply. The images of your job posts should be attractive and eye-catching, and the captions should get candidates excited about your jobs and give them a reason to apply. For more on how to do this, check out these 11 killer social media job post examples here.
An example of a quality social media job post.
The variety of your job posts. Even the best job posts can't be posted back to back. Showing the same job posts over and over is going to make you sound like a broken record. Vary the job posts you show so your content always stays fresh.
The frequency of your job posts. Social media is a busy world. Posting one job post once is not enough to be seen. It's a good idea to post about your job posts multiple times so they get maximum exposure, albeit with different wording so you don't sound repetitive. (Psst: creating an endless variety of fresh job posts is effortless with CareerArc's Magic Posts feature.)
The candidate experience of your application process. If your social recruiting efforts aren't seeing an increase in applications, it's a good idea to check if you have seen an increase in apply clicks from the social posts themselves. If you have, that's a sign that your social recruiting strategy is actually working great, and there's an issue in the page they're being led to or the application process itself that is causing them to drop off.
For more inspiration on how to create quality job posts, check out these templates here.
Help! The quality of my candidates aren't improving
It's true what you've heard: social media recruitment gives you access to some of the best candidates out there. Not seeing those candidates come in? Here's what you can do to fix that:
Build your employer brand. Job posts alone aren't going to grab those qualified candidates—especially not the passive ones. Those candidates care about your employer brand, and want to know more about who you as a company are before they're ready to apply. Posts like employee spotlights, DEI content, company culture posts, and so on are highly effective ways to grab the attention of passive candidates.
In celebration of #PrideMonth, we've asked a few members of our PRIDE+ Colleague Resource Group to share their experiences, perspective and why they love being a part of our PRIDE+ CRG. Read their stories: https://t.co/s1Z0WMJoKO pic.twitter.com/YbwcKdWp1J

— CVS Health (@CVSHealth) June 14, 2022

An example of a highly effective employer brand post.
Ensure your job posts are high quality. If simply telling the world that you're hiring is unlikely to do it for regular candidates, it's definitely not going to help with qualified and passive candidates. Approach every job post like it's an employer brand post—in other words, an opportunity to show candidates why they should want to work for you.
Make sure you're engaging with candidates. Social media is an excellent place to engage with followers, and candidates are no different. By engaging with candidates you're interested with on social media, you not only increase the chances of them applying, you show that you're a fun, human, and caring company to work for.
In addition to the above, check out the next point about what to do if your network isn't growing. A lot of the qualified candidates on social media are passive ones who aren't looking for a job, which means that your posts need to be optimized for reach. Even if you're following all the steps above, if your social recruiting presence isn't optimized for reach, those passive candidates you're chasing might not even be seeing your posts.
Help! My social media network isn't growing
One of the reasons social recruiting is so effective is because it allows you to tap into the free, ever-growing organic network of social media. But what if that network isn't ever-growing for you? What if it's not growing at all?
In that case, check if you're doing the following:
Are you engaging in employee advocacy? Employee advocacy (encouraging your employees to act as advocates and ambassadors for you on social media and share your social recruiting posts to their own profiles) is arguably the most effective way to grow your network. For each employee who becomes your advocate, you gain access to a whole new profile and a whole new network, each one different than yours.
An example of an employee advocacy post.
Are you using the right hashtags? Hashtags are like the search engine of social media. Hashtags are one of the main ways candidates search for and find your content. Understanding the hashtags your candidates use and making sure to use those hashtags for your content will boost your reach exponentially. (Not sure what those hashtags are? Check out our hashtag guide here.)
Does your content encourage engagement? Engagement is an excellent way to boost your network, because engagement-worthy content is that much more likely to be shared. Fun, funny, and unique content are all more likely to see engagement, as is content that encourages engagement by asking questions.
Polls are an easy (though often overused) way to encourage engagement.
That said, engagement isn't everything when it comes to social recruiting. Keep on reading to find out why.
Help! I'm not seeing an increase in engagement
This is nothing to be alarmed about, especially if you're aggressively pursuing hiring goals through social media recruitment. In fact, paying too much attention to engagement can often paint a misleading picture about the success of your social media job posts.
The reason has a lot to do with job seeker behavior. When candidates see a job they're interested in, they often click through to see the details rather than engage with the post itself. Plus, both active and passive candidates often prefer not to publicize that they are on the job hunt, so rather than like or comment on a post about an open job—which will then alert their network that they're interested in a specific job—they will click the job link to learn more about it and the company.
As such, click throughs are a better metric for tracking the health of your job posts than engagement.
If you're looking to grow your employer brand, however, you are going to want to see an increase in engagement, and if that's not happening, it might be a sign that your employer brand strategy needs work. Note, however, that increases in engagement for employer brand content should be compared against your older employer brand content–not your marketing or product content. Those are two very different types of content, and it doesn't make sense to compare them against each other.
Related: 5 social media recruiting metrics to boost your ROI.
Help! My social recruiting is taking way too much time
This one we get a lot. Just from this post alone, you'll have walked away with the knowledge that an effective social recruiting strategy requires a blend of fresh, optimized, and engaging job posts and employer brand content, posted with enough frequency and variety to have the effect you need.
That's a lot of work.
(If you're curious how much work, we actually made a tool that can calculate that for you. Check it out here.)
The #1 way to offset that time drain is to automate your social recruiting.
Automation allows you (at least in theory) to reap all the many benefits of social recruiting without actually having to do any of the work. But, like we said, that's in theory. Not all social recruiting tools are created equal, and it's important to know how to tell if you're automating your social recruiting right. For more on that, see here.
Related: 7 ways to tell if it's time to invest in a social recruiting solution.
Help! I'm not finding diverse candidates
The main thing you want to ask yourself if you aren't finding diverse talent is whether or not your content is tailored to finding diverse talent. DEI content is its own branch of employer brand posts, and without specifically posting DEI content, expecting to find diverse talent might be a little unrealistic.
Here are some examples of DEI specific social recruiting posts.
A job post tailored to attract diverse talent.

A powerful post that shows how DEI is embedded into the company culture.
A DEI-specific employee spotlight.
For more inspiration, see here.
Let us help
We hope the above troubleshooting steps were helpful. And if you find yourself sinking in the vast social recruiting ocean, know that you don't have to go it alone.
We're here to help.
At CareerArc, strategy and automation goes hand in hand. We work with you to help define and understand your goals and tailor your strategy to meet those goals. Our award-winning social recruiting platform strategically automates your social recruiting for you, ensuring you're creating an endless stream of high-quality, fresh, and new employer brand and job posts to reach your goals without you having to lift a finger. And you retain full control over every aspect of the strategy—you automate exactly as much as you want in exactly the way you want it.
It's how we save our clients an average of 945 hours of work a year.
Wanna see it in action? Click here to view a demo.