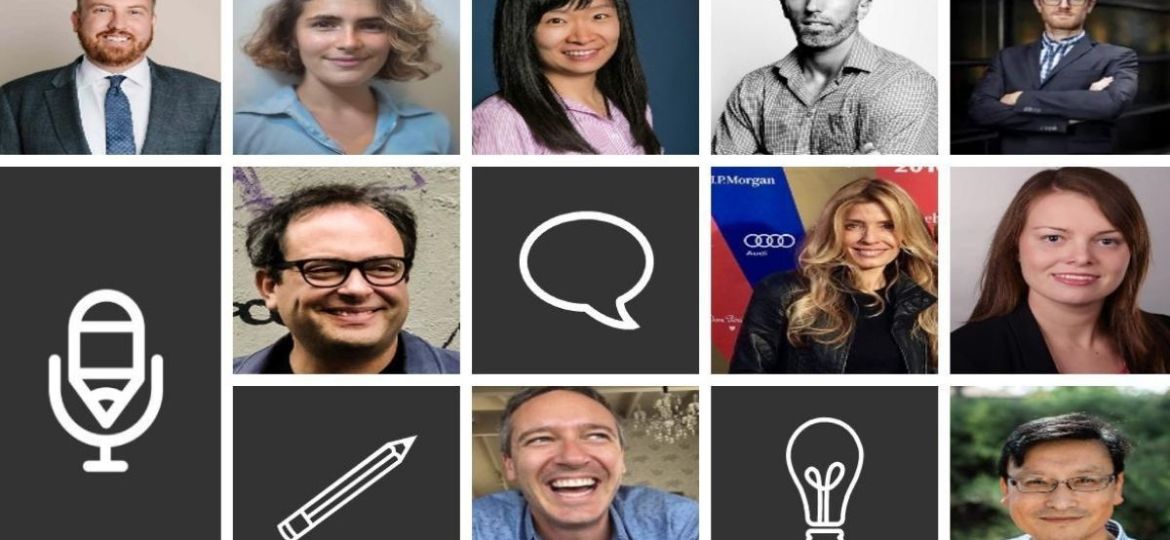 There are a lot of reasons why hiring diverse talent is important. It vastly improves performance, for starters. It's one of the top things today's candidates are looking for. And, as today's workforce gets increasingly more diverse, the need for optimized hiring practices to attract diverse talent is increasingly essential.
To help organizations with their efforts to find and hire with diversity in mind, we asked HR specialists, recruiting experts, and business leaders this question for their best advice. From mentoring students to announcing blind resume reviews, there are several strategies that may help you in your hiring efforts for your company.
Here are 11 ways to attract and hire diverse talent:
Innovate every step of your hiring process
Expand your talent pool
Form partnerships
Showcase your dedication to diversity
Network by hosting panels
Mentor students
Reinvent job descriptions to be more inclusive
Track and trace your diversity efforts
Thread diversity and inclusion into your culture
Provide bonuses for internal referrals
Announce blind resume reviews
Innovate every step of your hiring process
"For many folks who are working toward supporting their business' diversity and inclusion goals, the work can feel regulatory and onerous, and that's because, for a long time, it has been regulatory. But increasing justice, equity, diversity, and inclusion can and should be considered a creative process. It presents us an opportunity to reimagine and reinvent the way we do what we do, from promotions, to product design, to communications strategy, to pricing models . . . you name it.
Take, for example, recruitment. Whether we're aware of it or not, when we're recruiting using status-quo methods, we're actually using inherently biased and exclusionary methods. Given that just over half of hires in small businesses come from referrals, that means a homogenous business—from a diversity standpoint—is most likely to hire more and more people who look, sound, work, and think the same. Diversifying your workforce will start when you get creative about reaching into networks you aren't reaching into today, about reimagining the criteria you use to assess candidate fit, and about getting curious about how every step—from where you're posting jobs, to the language you're using, to your interview process—can be innovated for greater equity and inclusion."
Dr. Kristen Liesch, Tidal Equality
Further reading: 13 novel strategies for your next D&I recruiting program
Expand your talent pool
"One of the methods we use to attract more diverse applicants is expanding our talent pool by hiring candidates from different locations. Switching to remote work and online recruiting helped us realize that recruiting applicants from different locations positively impacts our recruitment process and diversity.
We've observed that we get more applications from candidates with diverse backgrounds and experiences. Also, job seekers are braver in sending their applications to their dream companies located outside their hometowns.
It's a win-win situation that benefits both job seekers and companies. Applicants are no longer limited to jobs in their close neighborhood, whereas companies profit from a broader and more diverse talent pool."
Dorota Lysienia, LiveCareer
Further reading: How to use social media recruiting to expand your talent pool
Form partnerships
"I've outsourced social media marketing to a boutique consulting firm before because I wanted to benefit from reaching candidates via high-quality social media outreach. Through outsourcing the project, I was able to work with SEO specialists and get the job done.
Partnering with minority institutions and associations is another way to meet diverse talent to hire. This really works well."
Shaun Price, MitoQ
For more on this, check out this piece on How to build a strategic partnership with executive leaders
Showcase your dedication to diversity
"Express your company's dedication to diversity, equity, and inclusion directly in your job ads. This will allow all job seekers, particularly those who strongly value these qualities in a workplace, to feel more at ease when considering applying for a job at your company.
Otherwise, job seekers may not be sure what your company's workplace looks like diversity-wise, especially if there are not many employee pictures on your website or social media platforms."
Amber Theurer, ivee
For some examples of how to showcase your dedication to hiring diverse talent, see this post on How 3 brands put action behind their pledge to Black communities
Network by hosting panels
"A great way to attract and hire diverse talent is to go out and network. Hosting panels at organizational events in diverse communities gets your brand name out there quickly and efficiently.
When you sponsor events, you usually are able to have a few moments to talk about your company and what you stand for, and what positions are open. These types of events are great to attract and hire diverse talent."
Michael Jankie, Natural Patch
Further reading: 3 steps to planning a kick-ass recruiting event
Mentor students
"A great way to network with incoming talent is to be a mentor. You are able to get your name and company name out to those who are striving to be better professionals.
When mentoring, you meet so many different people from diverse backgrounds, and those are usually the first to tell when you are hiring."
Katie Kiernan, NUE.life
For more on this, see 7 amazing ways mentoring can benefit your organization
Reinvent job descriptions to be more inclusive
"If you want the right talent to make their way to you, everything from your mission statement to your job listings should be uniform and inclusive in their communication.
This involves revising your job descriptions so that they encourage candidates from all backgrounds to apply, rather than turning them away. For example, something as simple as using gender-neutral adjectives could drive prospective candidates your way."
Riley Beam, Douglas R. Beam, P.A.
Related: 4 useful tips to create more inclusive job descriptions
Track and trace your diversity efforts
"It's essential to know where your best diverse candidates are coming from and how they're proceeding through the hiring process. An efficient recruitment marketing platform will provide metrics for every source, program, and campaign to surmise where your diverse candidates are coming from and which sources are resulting in diverse recruitment."
Stewart McGrenary, Freedom Mobiles
For more on which metrics to pay attention to when it comes to hiring diverse talents, see here
Thread diversity and inclusion into your culture
"Make diversity and inclusion a priority in your organization's culture. Building a diverse and inclusive workplace requires a strong corporate culture. It is not enough to simply search and hire diverse candidates; the workplace must also be inclusive and conducive to all people, in my opinion.
It's critical to keep your word about diversity and inclusion and ensure that your commitment is communicated loud and clear through business initiatives and communications. A candidate (or anybody else, for that matter) should be able to look at your firm and recognize that inclusivity is embedded."
Edward Mellett, Wikijob
Further reading: 3 ways to a more inclusive company culture that attracts & retains diverse talent
Provide bonuses for internal referrals
"We've had a lot of success tapping into our current team for referrals when trying to fill new positions. We offer small bonuses for qualified applicants and a larger bonus if the person actually gets hired — some positions have been easier to fill than others but there is no disputing the increased reach and diversity we've gotten from tapping into our current employees' networks!"
Sylvia Kang, Mira
For more on how to use bonuses to help hiring diverse talent,: How to increase workplace diversity with employee referrals
Announce blind resume reviews
"Unconscious bias is a real thing. This is why it is important to conduct blind resume reviews.
Tools like TalVista help you blindly screen candidates without knowing their names, race, or gender. This can be really helpful in hiring diverse candidates from a variety of backgrounds. Be aware of your unconscious bias and screen your candidates blindly."
John Wu, Gryphon Connect
For more on how blind resume reviews can help with hiring diverse talent, see Can blind hiring improve workplace diversity?
How CareerArc can help
One last tip: use social media recruiting.
Seriously. Social recruiting is an excellent way to help you reach your diversity goals. With CareerArc's social recruiting solution, you can build a brand awareness that helps you hire diverse talent faster, more efficiently, and for a lower cost-per-click.
This post was graciously contributed by Terkel. Terkel creates community-driven content featuring expert insights. Sign up at terkel.io to answer questions and get published.