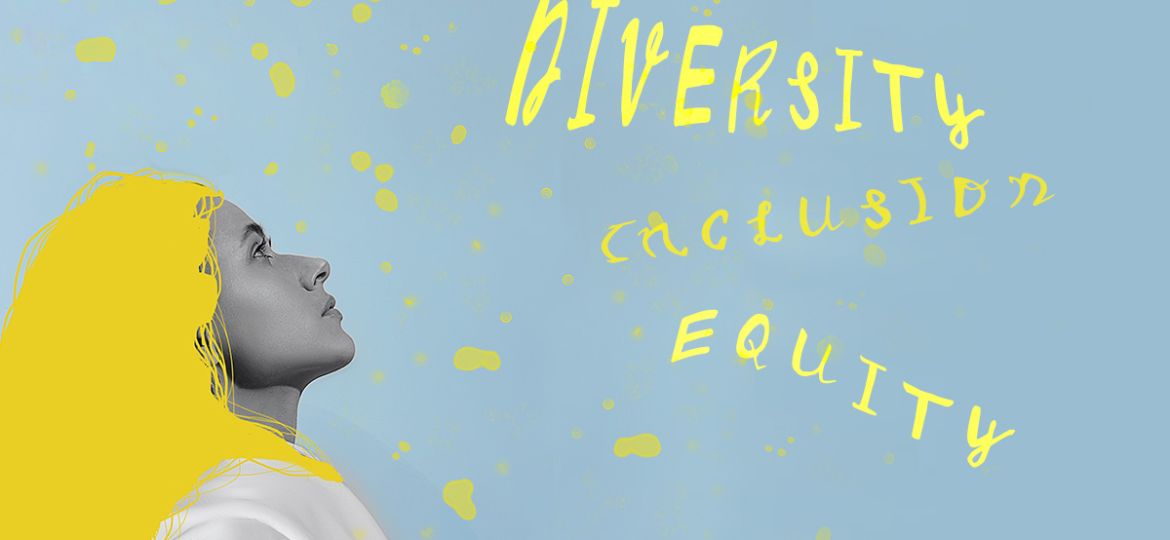 There's a reason so many companies are trying to figure out how to recruit diverse candidates. Studies show that companies with gender diversity in their executive-level positions are 25% more likely to experience above-average profitability, with 30% women in their executive-level positions are more likely to outperform than those with less women, and with ethnic and cultural diversity are 36% more likely to be more profitable.
When it comes to reaching and hiring more diverse candidates, social media has been shown to be a highly effective channel to do so. As our recent Harris Poll survey discovered:
Hispanic and Black Americans with work experience are far more likely than their White counterparts to say they have discovered job opportunities on social media (49% and 46% vs 28%).
Black and Hispanic Americans with work experience are more likely than their White counterparts to say they've used social media to apply to job opportunities (42% and 39% vs 21%), connected with recruiters and employees at prospective employers (42% and 35% vs 21%), and reached out to peers for job leads (42% and 37% vs 21%).
But what does a great DEI post on social media look like? We're gonna answer that today by showing you some examples.
10 examples of how to show DEI on social media
This post was among a series of posts made expressly for Women's History Month. Showcasing the right DEI content at the right time of the year is an excellent way to catch the eyes of diverse candidates.
Another example of such a post, this time in honor of International Women's Day:
But as we talked about over here, not all great social media recruiting posts need to be about you. This is an example of a great DEI post that doesn't require you to have any specific news to share:
ARN would like to honor generations of trailblazing women who have built and shaped our nation! #womenshistorymonth #herstory pic.twitter.com/IZW7WcpMav

— Alvarado Restaurant Nation (@AlvaradoNation) March 1, 2022
Here's another example, this time with a quote from Martin Luther King:
Employee spotlights are a highly effective way to show how you already support diverse employees. For example:
But studies have shown that simply showing that you hire diverse employees isn't enough. Diverse candidates also want to see that you foster a culture of inclusion in the actual workplace. Here's an example of such a post:
Another way to use social recruiting for DEI purposes is to share any updates you might have regarding your DEI. Like Barilla did here:
Our Global Diversity & Inclusion Board is made up of a mix of external experts & our own employees. They work together on targets, initiatives & enhancements to deepen #equality & inclusion in the company, as well as monitor our progress. Learn more here: https://t.co/XSyQifL4Xa pic.twitter.com/D5qakZUTKg

— Barilla US Careers (@BarillaCareers) October 18, 2021
One of the mistakes some companies make with their DEI is getting too exclusive and focusing on one diverse group to the exclusion of others. Such an approach can end up causing more harm than good to your company. It's a good idea to show how you include different diverse groups. For example, veterans:
But showcasing your DEI doesn't have to be something explicit. Weeding the right language and images into all your content shares the message that DEI is an integral part of everything you do. Like in this example::
While you've seen that DEI content doesn't need to be complex or hard to make, putting in that extra effort can definitely reap dividends. Like Starbucks did here:
And lastly: one of the best ways to show you understand the needs of your diverse candidates is by showing how you understand the struggles they go through. Like CVS does here:
Final thoughts on how to recruit diverse candidates on social media
Ground your claims with facts. If you have them—and if you're allowed to share them—real examples or concrete numbers are always more impactful than simply stating that DEI is a top priority for you.
Display your DEI in an authentic, open way. Even the most socially conscious companies have work to do in terms of DEI. And on the flip side, you can and should celebrate your successes even when there's more work to be done. Showing your DEI in an authentic way means toeing the line between not being too braggadocious while also sharing the accomplishments you're proud of.
Remember that DEIB (diversity, equity, inclusion, and belonging) are four separate points, not synonyms. Create content that highlights each (either together or separately).
DEI should include everyone. Reiterating our point from earlier: try not to limit your DEI content to just one group. Even as companies become more diverse, many report feeling excluded from their company's DEI efforts. Make sure to be inclusive to all in your DEI.
Optimize your content to reach specific audiences. Optimizing your content with the right hashtags can help you reach diverse candidates, as can taking the time to research the groups and channels that are best to find these candidates.
Lastly: We hope you find the examples in this blog post helpful in creating content that helps you recruit diverse candidates. However, remember that social media content can only help broadcast the concrete DEI steps you're actually taking. DEI social media content needs to be backed by real action.
Effortlessly attract diverse candidates with CareerArc
If the above examples have you thinking, "Ok, but how am I actually supposed to do all this?" we can help. CareerArc helps you strategically automate your social recruiting, allowing you to effortlessly build your employer brand, auto-create new posts—like magic—that are optimized for social media, continuously grow your reach so you're finding the best talent possible faster, and save you an average of around six months of work a year.
As CVS said, "Working with CareerArc is like pushing the easy button."
Click here to read more about how we work, or here to try a free demo.