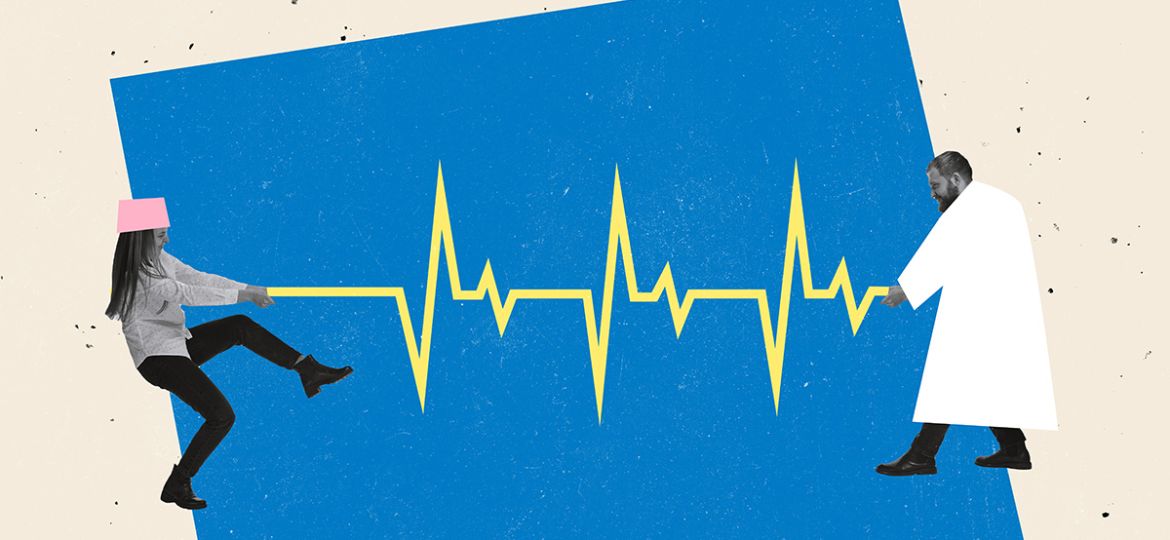 There's no way to sugarcoat it: the healthcare staffing shortages are very, very real. The healthcare industry is struggling and failing to find the employees they need, and many are reporting that they don't know how much longer they can continue.
But all is not lost. Because while the healthcare industry might be experiencing a shortage of interested employees, there isn't actually a shortage of talent available. The candidates you're looking for are out there.
It's just a matter of finding them.
And, if you'd like some inspiration as to how to do that, here are 5 examples of leading healthcare companies who use social media to successfully find the talent they're looking for.
How VON Canada found healthcare talent when traditional recruitment methods were failing
Though VON Canada were able to successfully attract non-healthcare-specific candidates to their open roles (for example, admin and operational positions) using traditional recruitment marketing channels, they were struggling to find qualified healthcare professionals through those same tactics. And these challenges were reflected across their nearly five dozen operational sites.
Then they tried social recruiting through CareerArc, and things drastically changed.
"Our main hiring challenge was finding and reaching qualified, credentialed healthcare candidates without overextending our lean recruitment team," says Jennifer Spry, Senior National Manager of Talent Acquisition at VON Canada. "With CareerArc we quickly began to see qualified applicants come in from previously untapped talent sources."
Like many talent acquisition teams, Jennifer's was strapped for time. With CareerArc, VON was able to get maximum exposure to their open jobs with minimal effort. "CareerArc not only allowed us to effectively recruit beyond job boards, but they consistently came back with the results to prove our return on investment. Because everything posts and links on our behalf, our brand and our open jobs are getting amazing exposure with minimal effort."
"Before CareerArc, we had relied on job boards that simply weren't delivering enough qualified candidates for hard-to-fill positions," said Spry. "Our own LinkedIn efforts often returned international applicants who didn't have the domestic healthcare credentials for our openings. With CareerArc, we are seeing more qualified healthcare candidates, with the right credentials, from the right location looking for the right type of jobs. Our quality of hire, time to hire, and cost per hire all improved thanks to CareerArc's solution and service."
Read more about VON Canada's partnership with CareerArc here.
UAMS saw 3x the number of applicants from one social media post
It sounds crazy, but it's true. When University of Arkansas for Medical Sciences (UAMS) turned to CareerArc, they didn't just see results. They saw results like nothing they could have expected.
"CareerArc has delivered us more qualified healthcare candidates in less time, especially when it came to our hard-to-fill positions," says Susan Erickson, Senior Nurse Recruiter at UAMS Medical Center. "Through one CareerArc-powered Facebook post, we received over three times the number of nursing applicants in one week than we did the previous three months when we had relied on usual channels and methods. We are so impressed by the response and really appreciate that we now are establishing a social presence that is both effective at attracting talent and an easy process to manage, thanks to CareerArc."
Read more about UAMS' partnership with CareerArc here.
A social recruiting post from UAMS.
Boulder Community Health grew their social media presence by 100% in 8 months
Boulder Community Health knew that finding the healthcare candidates they needed wouldn't be easy. They were facing a healthcare staffing shortage, and though they recognized the value of social media in finding healthcare employees, they didn't have much of a social media presence to rely on.
So they turned to CareerArc for help. And the results spoke for themselves: CareerArc helped grow BCH's social media presence by 100% across all popular social media channels, as well as boost their social media engagement.
When deciding on a solution for BCH, (former) AVP of HR at Boulder Community Health Patricia Harris wanted a solution that allowed them to track metrics. "In order to make sure that any solution we invest in is meeting expectations, it was really important to have metrics as part of the base platform right out of the gate." CareerArc's dashboard helps Harris and her team identify how much reach each social media campaign gets as well as job views. Having these metrics on hand made proving return on investment to executive leaders much easier—in just eight months, social job views increased by 110%, exceeding the department's goal of increasing its brand visibility. "Leveraging a platform like CareerArc allowed us to gain a lot more visibility—in general as well as around open job vacancies— in a very automated way with little internal effort. With a lot of organizations, we sometimes feel like we have to do everything at once. With the CareerArc tool, we've had the flexibility of leveraging it to grow over time."
Read more about Boulder Community Health's partnership with CareerArc here.
How Vi uses CareerArc to attract candidates with continuously fresh content
Shawn Scott, Talent Acquisition Manager at Vi Living, knows that the key to attracting the right healthcare talent for their open positions lies in their employer brand. "When you think about senior living," says Shawn, "Most of the time we think of a nursing home. We think of very pre-made bland food. We think of bad smells. Older communities and infrastructure, high turnover, and very poor care. At Vi we have gourmet food, we have a culinary team–executive chefs who make fresh food from scratch every day. They're luxury work environments. If you go to our communities–I call them senior resorts–they're absolutely gorgeous. You look at our community in Naples, they have a swimming pool, a golf course. We have great benefits, very high employee retention, as well as quality care."
Finding the right candidates, therefore, meant changing their perceptions about what to expect from Vi Living by sharing their employer brand story.
With CareerArc, Shawn was able to not only post their open jobs to social media but continuously create fresh employer brand content.
"CareerArc's content calendar allows me to be more strategic and efficient in postings. Before, it was a very manual process going to the various social media sites one by one. Now, the content calendar allows me to go to one place and with a few clicks I can publish posts and schedule postings in advance, saving me a great deal of time. Over the course of a year, CareerArc saves hundreds of hours of my time. In addition, all of my images are stored, and I can go back to prior posts and reuse those that gained the most traction. I can't imagine not using CareerArc to effectively execute our social media strategy."
Read more about Vi's partnership with CareerArc here.
An example of a social media hiring post from Vi.
How CVS Health found the recruiting "easy button"
It's not difficult to understate the weighty recruiting needs of CVS Health. As Kerry Noone, (former) Director of Employer Branding and Recruitment Marketing at CVS put it, "As one of the largest employers in the country, we at CVS Health rely on partners that can take on the volume of jobs we have and present our brand positively and consistently, everywhere."
One of those partners is CareerArc.
"Working with CareerArc is like pushing the easy button: we have over 30k open jobs at a given time, and CareerArc takes them all and seamlessly distributes them across multiple channels, including Facebook, Twitter, and LinkedIn. CareerArc's targeted approach is not only effective but highly efficient: they continue to achieve the lowest cost-per-hire across all of our candidate sources. We've also strategically leveraged CareerArc's job maps, which drive a great deal of applicant traffic and engagement for us. Beyond our main CVS Health job map—which displays all of our open positions across the U.S.—we also have job maps that focus candidate attention on branch-specific positions, such as nurse practitioner and physician assistant openings at CVS MinuteClinics operating at 1,100 of our 10k CVS Pharmacies nationwide. In addition, we've dedicated a job map to support the expansion of our CVS Distribution Centers, a growing division in our workforce, and a military job map to support our veteran hiring initiatives. CVS Health hires talent in both the healthcare and retail spaces, which currently represent two of the most significant opportunities for employment in the country. During a time when job openings outnumber candidates, we need to expand our reach as wide as possible to support our hiring strategies. CareerArc delivers a real-time competitive advantage in recruiting on social media and an opportunity for us to promote our company values and culture. CareerArc's social recruiting platform allows us to stay on the cutting edge of HR technology and recruit at the speed of social."
Read more about CVS Health's partnership with CareerArc here.
An example of a DEIB-focused social recruiting post from CVS.
Find the talent to overcome your healthcare staffing shortages
These five companies aren't flukes. Social media recruiting and employee advocacy are two of the most effective talent acquisition strategies today. 86% of job seekers using social media in their job search and the average American spends over 2 hours daily on social media—which makes social media a highly effective way to attract the candidates you're looking for.
And, when powered by CareerArc, you also save yourself an average of 6 months of work a year.
Ready to see it in action? Try out a demo here.